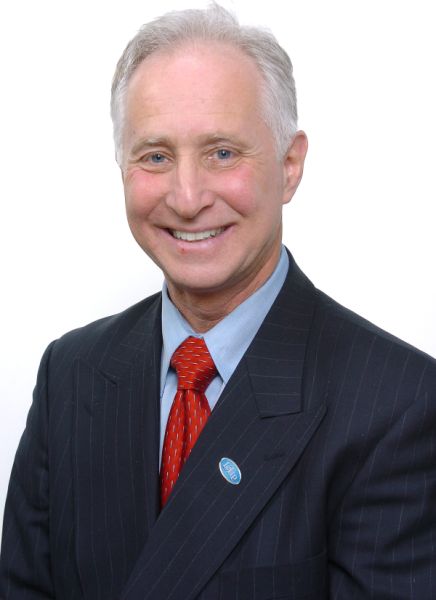 I would like to take this time to wish all my readers a very safe, healthy and happy holiday season and a more safer, healthier, happier and potentially more "getting back to normal" and lucrative New Year in 2021.
I have visited so many homes over the years providing suggestions, ideas and solutions to what the particular homeowner could and should do to improve and add value to their home.
Everyone has different needs and wants and everyone's tastes are always varied and sometimes very unusual, eclectic or even way far out in left field.
There are also those whose tastes are very artistic and very personal. However, this will almost always take away from the appeal and value of a home when it comes to selling.
I use an analogy that some like vanilla, some like chocolate and some like butter pecan and then there are those that like rocky road and banana cherry split chip. So there are those that like things standardized without too much pizzazz, nothing too fancy. Then I will walk into a home and notice one wall that just projects itself out like it's saying, "look at me."
Those bright red, blue, green or a specific or customized and outrageous vivid and glossy color makes the room really pop! The decorations, colors and design add a variety and personal touch and feeling to each and every home.
However, due to its personal nature, these aren't the specific things that will add true value and benefit to the home now or when selling.
However, it will create and satisfy what the owners want their home layout and environment to look and feel like by imputing their specific visions, tastes and whims.
What does add value and benefit to your home are the "no brainer" most crucial and important items like updated or gut-renovated kitchens, bathrooms and family rooms and/or finished basements, as well as roofs, windows and utility upgrades (heat, electric and oil to gas conversions and CAC split units).
However since the COVID-19 Pandemic raised its' ugly head back in March of this year creating our current "new norm" has added to the mix, a new demand (mentioned in a previous column) and need by purchasers for home "office space" specifically for both the kids who are schooling mostly online as well as for parents who are working from home.
Many of us are no longer traveling to our offices and may never go back, depending on the specific job, position or business and the reduction and/or elimination of the COVID-19 virus. In many ways the bright side of your situation is the huge sums of money and time that have been conserved and saved over the last 10 months in traveling, transportation costs (train, gas and car wear and tear and repairs).
Greater production has been enabled from those working externally. The World Economic Forum and Summit Oct. 20-23 expressed and discussed the following information:
• The number of employees permanently working remotely globally is set to double in 2021, according to a new survey by a U.S. technology research firm.
• According to their results, the percentage of permanent remote workers will rise from 16.4 percent to 34 percent.
• This would have ramifications in areas from retail to real estate.
• Here is the link to read more in depth info: https://www.weforum.org/events/the-jobs-reset-summit-2020
My professional opinion and belief is that more and more families will focus their attention about and within the home. Working at home is and will be a priority. However being comfortable like never before will also be a major point of interest and technology will continue to play a major role in creating a more alluring, educational, interactive and fun environment.
Until vaccines are widely distributed and the vast majority of the population is inoculated, living and playing in and around the home will be a focal point. Besides an area for office space, family rooms and/or finished basements will no longer be an option, but a necessity, it will be a value-added benefit to a majority of those families who will demand and search for.
Although humans are by nature social creatures, the COVID-19 pandemic has forced many and enabled others to pivot, to figure out and pursue another path and deal with and get use to a different alternate reality of coping with our "new norm."
Being happy while being comfortable and somewhat satisfied with one's surroundings will be tantamount in dealing with the lack of social interaction. For sure it isn't a healthy situation for so many, especially when you have all of a sudden gone from a successful business or job to having it all disappear overnight.
Here is a very helpful link to help you deal with stress and its' related symptoms: https://www.stress.org/2020/12
I have been advising my clients to take up and focus a greater amount of time on their families as well as existing hobbies or try something new e.g. checkers, chess, scrabble, crossword puzzles, hangman, mad lips or any game(s) that might be interesting and challenging. Moreover, the need for the aforementioned family rooms and/or finished basements.
The COVID-19 infection rates will continue to soar locally, domestically and around the globe, during the next 3-6 months. Your home will more and more of a cherished bastion, a fortress and destination for greater security, comfort and healthier surroundings for a house is not a home until it is lived in.
As we stay within our homes, next spring the garden will be a sanctuary and a source for a release from stress, frustration and sadness by taking one's mind off our current insidious Covid-19 Pandemic. As the days and months pass, we will emerge from the frigid and snowy winter months, like hibernating bears, yearning for the fresh air of spring and the warmth of the summer sun.
Philip A. Raices is the owner/Broker of Turn Key Real Estate at 3 Grace Ave Suite 180 in Great Neck. He has 39 years of experience in the Real Estate industry and has earned designations as a Graduate of the Realtor Institute (G.R.I.) and also as a Certified International Property Specialist (C.I.P.S). For a "FREE" 15 minute consultation, a value analysis of your home, or to answer any of your questions or concerns he can be reached by cell: (516) 647-4289 or by email: Phil@TurnKeyRealEstate.Com