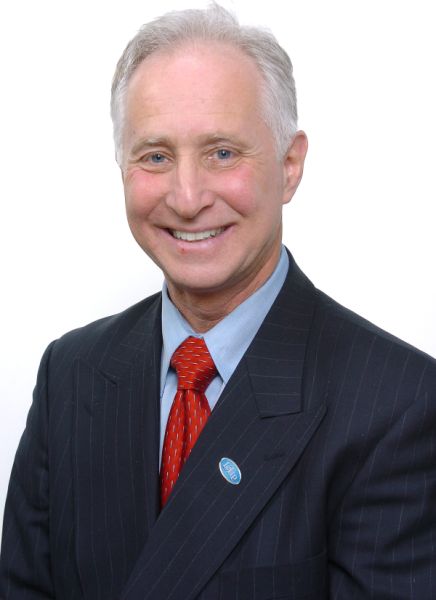 First, I imagine due to the Covid-19 Pandemic many of you were not able to get together with your family and/or friends to have an enjoyable Thanksgiving dinner but hopefully connected by Zoom, Facetime, Google or Skype or whatever application that enabled you to at least see and converse with them for the holiday.
Tuirning to the subject matter of thinking about selling your home now or in the future and deciding what upgrades would make sense to consider. Making that decision and having a good timeline to know how long you will consider residing in your home to enjoy the upgrades will be critical in coming to a final decision as to whether or not it is worth it. Whether it be a kitchen remodel, a bathroom or two, finishing a basement or even a major extension, one must plan and determine your budget and your options and also consider an extra 10 percent, accounting for cost overruns and last-minute items for unknowns or possible higher costs on labor or materials by the time you get started.
Lastly, don't forget the hot item today that buyers are looking for, a home office space, as I had mentioned in a previous column. But also most important would be to call in an extremely knowledgeable Realtor to give you a value analysis with and without the upgrades that you have in mind comparing your home to others that are on the market and have sold. If you are planning these improvements for your own personal satisfaction and are not really thinking about selling right now, it would be prudent to have some idea as to how many more years you plan to stay.
This approach will help you determine if you will be able to monetize your improvements to eventually gain a higher price and a potential increase in profit, break even or possibly lose money due to not being able to recoup the costs of your upgrades. If money isn't an issue, and you will be staying at least three to five years, then it won't really matter and your current and overall enjoyment will far outway worrying about whether or not you will receive a proper R.O.I (return on investment).
However, today I believe the majority of owners of homes, HOAs, condos, and coops, should be pondering more about what improvements will provide them the "biggest bang for their buck" in the future when they are ready to sell. Kitchens and bathrooms are the No. 1 most important upgrade to purchasers. However, structurally, don't disregard those items that need to be repaired or upgraded, e.g., your utilities: hot water heater, boiler, electrical panels as well as your roof, windows, driveway, and sidewalks (for which everyone is responsible, not your local town or village).
It would also be a smart idea if your home is 20 years or older before selling to consider engaging a certified, licensed and insured home inspector to do exactly what a buyer will do prior to signing their contract of sale. No one wants surprises! You should be aware of everything that may need to be addressed. This will reveal any defects your home has and will provide a very clear picture of what needs to be done that will potentially affect your selling price. Then you would have the option of considering the repair or replacement of those things or provide a credit at your closing.
if you don't have the capital to perform those tasks or just don't want to bother, your other options are to provide a credit (or not provide credit and risk losing your buyer) to the purchaser at closing. My professional opinion is if you have the wherewithal to take care of these necessities in advance, it will be more economical and to your advantage. Your buyer will perform his or her own inspection to find things that are seriously deficient, which might cost more if they want to do those repairs with their own contractors. You surely don't want to lose the buyer and have to wait for the next one. Knowing what the costs are in advance will give you the choice of either having the work done in advance or providing a higher credit to your buyer.
That is why being proactive, which most normally are not, and doing your own professional inspection in advance to determine any major issues and to be able to remedy them before putting your home on the market will be the best path to take. But all things being equal, there are also times when providing a credit could be less of a hassle and then you won't have to get involved.  It comes down to the money saved or the money you might have to credit back to your buyer. However, if you don't do your work before the first purchaser steps into your home, then those items could be a contentious sticking point later on or one less thing to worry about.
But again if you are going to improve your home, HOA, condo, coop with a new kitchen or bathrooms, consider the payback and that of another similar property with the same improvements and the final sale price. Compare what your price would be "as is" and what it might be with your improvements based on current sales going back a maximum of six months.  Then determine whether the extra expense, or we would say "investment," is worth it and if you would earn money or at least break even and at the same time whether it would assist in selling your home faster. These are the questions that you must ascertain in advance to choose the most pragmatic and logical solution(s).
Philip A. Raices is the owner/Broker of Turn Key Real Estate at 3 Grace Ave Suite 180 in Great Neck. He has 39 years of experience in the Real Estate industry and has earned designations as a Graduate of the Realtor Institute (G.R.I.) and also as a Certified International Property Specialist (C.I.P.S). For a "FREE" 15 minute consultation, a value analysis of your home, or to answer any of your questions or concerns he can be reached by cell: (516) 647-4289 or by email: Phil@TurnKeyRealEstate.Com Just email or snail mail (regular mail) he with your ideas or suggestions on future columns with your name, email and cell number and he will call or email you back.