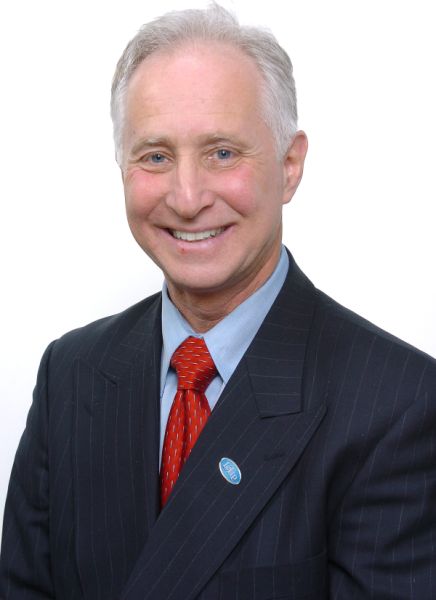 I am glad that you asked that question!
Well in Nassau County, comparing February of 2018 through January 2019, we are doing very well, thank you!
Selling prices are still going up, but they vary depending on the month and season of the year. Average Sale price in February 2018 for homes in the County was $636,487 and jumped to a high of $720,088 in August of 2018 and then softened somewhat over the next four months, down $78,000 to $642,140 in December of 2018.
Then in January 2019, the average sale priced spiked back up to $671,327. Crazy market eh? Well, my professional opinion is, due to the serious lack of snow through January (February too!) and some decent weather, minus the rain; (I calculated with all the rain, we could have had in excess of 11 feet of snow,) one inch of rain= one foot of snow) the weather enabled and brought out more mortgage qualified as well as cash purchasers in full force to buy up existing inventory, in what I call a "feeding frenzy" (I had the most successful winter in 25 years!).
So, inventory was reduced by that buying spree, but from December of 2018, the supply is now slowly increasing once again. I think many buyers went south, (snowbirds and snowflakes), allowing the number of homes, as well as homeowner associations, condos and co-ops to increase too.
It's not abnormal for the number of units to increase at this time of the year; however, we ended the year off with a final and positive bang! Normally, a snowy winter would not have seen as many sales or contracts as we had in the last two months of 2018. Thank goodness for that flurry of sales, great for the sellers and wonderful for the new homeowners too! Stupendous for our local economy too! I applaud Congressmen Suozzi-King's Bill, HR257, that on Jan. 4 was referred to the House Committee on Ways and Means, and I quote, from their media release, "it would retroactively reinstate a full deduction for state and local taxes (SALT).
In 2017, a $10,000 cap was put on SALT deductions, that has negatively affected middle-class families, particularly those living in high cost of living areas like Long Island. Reinstating a full SALT deduction that will provide these families with tax relief; not more tax burden."
Now, if only this passes the House, many more of us will be happy and ecstatic, right? Like the 1976 movie, "NetWork" where Peter Finch, as Howard Beale, tells all his viewers, to stick their heads out of their windows, and scream, "I'm as mad as hell and I'm not going to take this anymore." Here is the link to view the rant: https://www.youtube.com/watch?v=ZwMVMbmQBug
So get off your butts and get on the phone right now and call all your congresspeople and senators to repeal the S.A.L.T. tax as well tell both parties to get their acts together and work out all their issues with by partisanship discussions and dialogue and stop acting like little spoiled children!
My feeling is that blue states were disproportionately discriminated against, for I wonder what and why? (I think we all know why, right?) In a most recent article in "PoltiFact" in partnership with The Buffalo News, that really perturbed and disturbed me quite a lot and I quote, "State Comptroller Thomas DiNapoli issued a report on the balance of payments between New Yorkers and the federal government in October. DiNapoli, an elected Democrat whose office reports on state finances, concluded that for every dollar New York sent to the federal government in federal fiscal year 2017, it received just 90 cents in benefits. The average return for all states was $1.19 for every dollar they send to Washington, D.C., DiNapoli said.
DiNapoli's latest findings are consistent with what he has found in analyses conducted in two prior years. In 2013, the state received 91 cents for every dollar it sent to Washington, and in 2016, it received 84 cents for every dollar it sent. You can read the entire article here: https://www.politifact.com/new-york/statements/2018/nov/02/nathan-mcmurray/new-york-giver-state-federal-treasury/
This is not "fake news" but the real honest to goodness factual candid and upfront truth! That extra money that is taken out of high-costcost states coffers, could be used to repair, roads, bridges, tunnels, and schools and how about our high speed rail sitting dormant in 4 zones in the U.S.! (China and Brazil are soooooo far ahead of us too!)
Although inventory of homes in Nassau County will most likely increase and even though prices are still on the rise, but median sold prices only increased 3.83 percent from January 2018 to January 2019 and average sold prices increased only 3.30 percent; so they are softening further, but with the continued upward price increases, demand will also soften at the same time, due to affordability and required larger down payments; unless more people either win the Mega Lotto or more rich and wealthy parents and relatives pass and leave a boatload of money to their children, the latter being more feasible and the odds are stacked against the former happening to the 99.9 percent of the population!
*Home sales and other figures are derived from the Multiple Listing of Long Island statistics February 2018-January 2019 market reports.
Philp A. Raices is the owner/Broker of Turn Key Real Estate at 3 Grace Ave Suite 180 Great Neck. He has earned designations as a Graduate of the Realtor Institute and a Certified International Property Specialist. Receive regular "free" updates of sold homes in your area and a "free" Comparative Market Analysis" of what your home would sell for in today's market or search on: WWW.Li-RealEstate.Com He can be reached by email, at:[email protected], or by cell: (516) 647-4289.