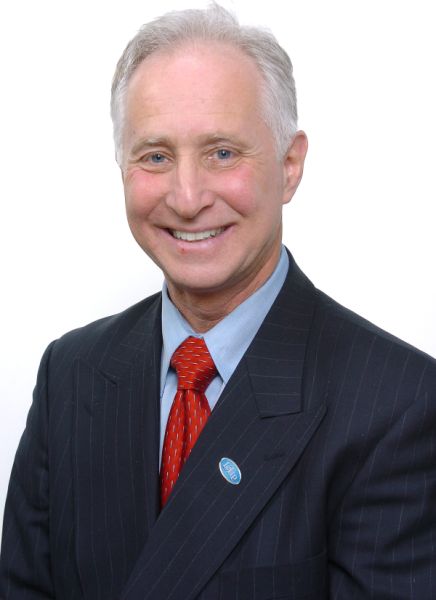 I know many of you have been looking for a place to live this year and maybe last year too.
You cannot seem to find the exact one place and location that "tickles your wife's, finance', girlfriend or your fancy!
It's surely very frustrating because we are at less than four months inventory (normal is six to seven months), so we are at a 30-year low in available homes and a 35-year high in demand, as mentioned in last week's article!
The demand has totally stripped out the choices, so everything that is priced where the market value is, sells in as little as a weekend.
So, waiting for the exact perfect place, while still paying rent is a huge mistake, no matter who is telling you to wait for the right place! (Renting is more expensive in 48 out of 50 states).
Obviously, you already know you are losing tax deductions, while they last (we don't know yet how the new tax law will play out and I don't believe it will be as bad as it appears, it never does, we'll see), appreciation and most importantly, building and increasing your wealth down the line.
I try to explain to people to go through a trade-off scenario, and look for your basic needs to be satisfied, for example a price that will buy you the best schools you can afford, towns, bedroom, bathrooms, that's it! If the place is renovated or not; it is your choice and decision you have to come to grips with, on whether you can handle a fixer-upper.
The majority of time an "ugly duckling" can be transformed into a "swan" within a reasonable budget.
As the say, "buy lower," renovate, then "sell higher" for a greater profit in the future.
But keep in mind there are ways to get a renovation done and there are plenty of sources to avail yourself of (a professional Broker should have the necessary connections to qualified, honest and conscientious contractors with referrals and proof of past work completed satisfactorily).
You can also go online and look for reviews and testimonials of homeowners and their experiences, which will provide you some insight as to how their work was finished by their particular contractor. I would also ask for work that they had completed recently, three to five years ago and five to 10 years ago, which will further paint you a picture of how well rounded the company is and was in handling their projects.
You will be making a major investment in your new or existing home (if you decide that you are not going to move) , so you surely want to hire the most competent and reliable company.
There are companies and individuals that will ask for a down payment which isn't unusual or abnormal, but you must be 100 percent sure of who you are hiring.
So, I would double check with the Better Business Bureau and Consumer Affairs and make sure there are no current or previous actions against those that you are receiving estimates from.
Also, make sure they have sufficient insurance covering, liability, completed operations, and a certificate with you as a person of interest or your corporation, whoever the property is titled in; just in the event they cause any damage; this way their insurance will cover you and your property.
Ask your insurance company and they will accurately advise you. Lastly, ask for referrals from satisfied friends and people you deem reliable as another avenue to pursue when considering upgrading or renovating.
Being more flexible in your search, with respect to towns, which may open you up to other possibilities and a better chance of finding something you can purchase.
There are many towns with excellent schools, which you should consider even if you are an empty nester; for when it comes to selling down the line, the better the school district the better the resale value; or if the market were to go down, those areas tend to come back quicker due to the demand for the best schools from young families.
Also, at this time of the year, some places may be currently overpriced, due to someone's opinion of value and as the fall progresses into winter and the snow falls, motivation will increase for those who yearn for a warmer climate.
I realize a purchaser has a budget and what the bank will realistically lend them; however, I would also suggest that they go in a higher priced range (I have a unique method and explanation in how to approach this), while still not breaking your pocketbook.
This market may keep going for another five years, all things being equal, because the inventory is so low and the demand is extremely high.
From October 2016- October 2017 prices have increased approximately 6.9 percent and more in various regions throughout the U.S. (about 6.5 percent locally).
However, what may eventually cool it off, will depend how long buyers stay in the "buying mood" as prices keep increasing, (or as predicted going forward, 3 percent on average) or by inflation or by our new, to be enacted tax code.
If you are in it for the long haul, don't worry and don't wait a minute longer, go out and find something! Don't let your "Fear", (Fantasized, Expectations Appearing, Real), dictate and get the best of you.
I hope everyone had an enjoyable and relaxing Thanksgiving Day and dinner with your families.
Phil Raices is the owner/Broker of Turn Key Real Estate at 7 Bond St. in Great Neck. He has earned the designations as a Graduate of the Realtor Institute and is a Certified International Property Specialist. He can be reached by email: [email protected] or by cell (516) 647-4289 to answer any of your questions or article suggestions or provide you a free Comparative Market Analysis on your property. See what your home is worth: WWW.Li-RealEstate.Com