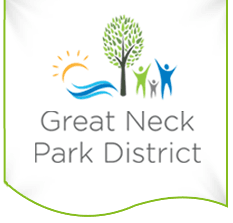 Great Neck Park District November 10, 2017
Registration for Skate School
The Skate School at the Andrew Stergiopoulos Ice Rink is now registering students for session two, featuring skating lessons, classes and programs. New students are welcome. To sign up for a program at the rink, call (516) 487-2976, Ext. 114.
Bruins Fun-damental Hockey Registration
It is never too late to register for the Bruins Fun-damental Hockey program. Children between the ages of 5 and 12 can learn hockey all through the season. Fees will be prorated if one registers mid-season.
There's an opportunity to enjoy learning hockey through exciting drills, special activities scrimmages, games and more. Reduced rate equipment packages are available. For more information call Dan at (516) 487-2976, Ext. 128.
Weekend Movie at Great Neck House
Going In Style (2017), directed by Zach Braff, will be shown Friday, Nov. 10 at 8 p.m., Saturday, Nov. 11 at 5 & 8 p.m. and Sunday, Nov. 12 at 7:30 p.m. at Great Neck House. Starring Michael Caine, Morgan Freeman and Alan Arkin, this film is the story of three lifelong pals who risk it all by embarking on a daring bid to knock off the very bank that absconded with their money. It is rated PG-13 and runs 1 hour 36 minutes. Admission requires a park card.
Sunday @ 2: Linda Ciofalo Trio
Sunday, Nov. 12 at 2 p.m., the Linda Ciofalo Trio will perform a selection of pop songs and old-time favorites.
Her repertoire ranges from such diverse sources as bluesman John Lee Hooker to Rodgers & Hammerstein's Broadway. Her voice can be both hard-hitting and gutsy, or lend itself to pure romance. "…she is blessed with a voice as warm, bright and shimmering as a smog-free country morning," according to the Jazz Times. Admission to Great Neck House requires a park card.
Nature Program: About Algonquins
Sunday, Nov. 12 at 12:30 p.m., there will be a hands-on program about Native Americans, our first naturalists, in Kings Point Park at the Redbrook Road entrance.
Geared for the average adult, interested patrons can explore the land, knowledge and traditions of Long Island's indigenous people. People can register on the park district website www.gnparks.org or call (516) 482-0355. Children under age 16 are not permitted to attend.
Defensive Driving Classes at Great Neck House
Great Neck House continues to offer Empire Safety Council Defensive Driving classes on the first Saturday of every month. The next class will be held Saturday, Dec. 2 from 9:30 a.m. to 3:30 p.m. To register or for more information, call Great Neck House at 482-0355.
Special Teen Friday Night Recreation
Andrew Stergiopoulos Ice Rink is the "coolest" place in town for teens, every Friday from 8 to 10 p.m. Along with skating, there is special club-like lighting, music, on and off ice activities and food at the snack bar for purchase, all with adult supervision. Admission fee applies whether or not one goes on the ice. Call 487-2975, Ext. 128 for more information.