Summer wouldn't be summer without a trip to the beach, but beaches mean different things to different people.
For many, it's the pounding surf of the ocean with waves crashing, seagulls soaring, and a vast horizon providing a priceless view from a sandy perch.
Seaside seekers also flock to nearby bays for boating and WaveRunner fun.
For those who like country living, the ideal beach is a sun-sparkled lake framed by mountains, with the smell of fresh pine in the air.
There are people who prefer to take to the skies and travel to the turquoise waters of the Caribbean or the rocky shores of the Riviera.
And then there are those who like to stick close to home. For Long Islanders, that means heading to the beautiful beaches on the North and South Forks, as well as the South Shore's many beach parks.
For residents of the North Shore who wish to stay ever closer to home, the Long Island Sound provides its own local beaches that have stunning sunset vistas and shorelines speckled with pretty homes.
Regardless of the destination, beachgoers should be sure to pack the essentials in their beach bags — a beach towel, some sunscreen, and a breezy book to while away the hours as they soak up the sun.
Many of this season's page-turners are actually set at the beach and offer stories to satisfy all beachfront tastes. So keep the shades and specs handy this summer to enjoy the following beach reads.
For Ocean and Bay Breathers:
"Summer of '69" by Elin Hilderbrand (June): Bestselling author Elin Hilderbrand, known for her Nantucket-set novels, returns with a story set during the summer made famous by the Woodstock music festival, a moon landing, the escalating Vietnam War, and a fatal car accident on Chappaquiddick off the neighboring island of Martha's Vineyard. Just as the times are a-changing, there's much upheaval within the Levin family, as they all watch the world around them heat up.
"The Last Book Party" by Karen Dukess (July 9): In the summer of 1987, an aspiring writer accepts an invitation from a famous New Yorker writer and his poet wife to stay with them at their Cape Cod home. Every year, the couple hosts an exclusive book party where guests dress as literary characters. But on the night of the party, their young houseguest discovers uncomfortable truths about the literary world she so desperately wants to be a part of.
"Window on the Bay" by Debbie Macomber (July 16): For years, single mother Jenna has had a perfect view outside her window of Seattle's Elliott Bay, but now that she's an empty nester, she's considering checking off some bucket items, with a trip to Paris at the top of the list. But an unexpected accident may disrupt her plans and bring her desires closer to home in this latest story by the bestselling author of the Cedar Cove series featured on the Hallmark Channel.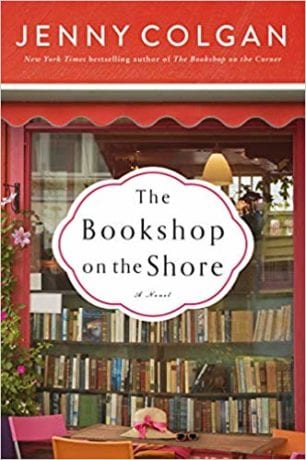 For Lake Lovers:
"Sisters of Summer's End" by Lori Foster (June): When single mother Joy abandons her old life and takes a job at a lakeside resort, she finds something that her family's wealth and influence could never buy — peace of mind. When her new friend Maris, who runs the camp store and café, dares her to take a chance with the drive-in's charismatic new owner, everything changes for Joy and her young son.
"The Bookshop on the Shore" by Jenny Colgan (June): Loch Ness, the famous freshwater lake in the Scottish Highlands, is the setting of this story about a single mother who abandons city life and accepts a job at a bookshop on its banks and as an au pair for three children who live in a genuine Scottish castle. With the help of the friendly local bookseller, she begins to put roots down in the community and discover if books, fresh air and the kindness of strangers will heal her broken family.
"Under Currents" by Nora Roberts (July 9): Zane grew up in a beautiful and perfectly kept house in North Carolina's Blue Ridge Mountains. Even his aunt who lives across the lake sees his family as successful and happy. Only Zane and his sister know the truth until one brutal night reveals cracks in the façade. Zane soon escapes for college without looking back. Years later, he returns to his hometown to reconnect with his past and meets a landscape artist who has ghosts of her own.
For Jetsetters:
"The Summer Country" by Lauren Willig (June): Set in colonial Barbados in 1854, bestselling author Lauren Willig weaves a multigenerational story reminiscent of "The Thorn Birds" and "North and South." Emily is merely a vicar's daughter, but when her grandfather dies she receives an unexpected inheritance — a sugar plantation in Barbados. And so begins a journey into a past filled with lies, greed, clandestine love, and heartbreaking betrayal, along with a bold bid for freedom in the future.
"The Golden Hour" by Beatriz Williams (July 9): The bestselling author of "The Summer Wives" returns with a World War II epic set on the island of Nassau in the Bahamas in 1941. A reporter arrives to write about the Duke and Duchess of Windsor and winds up uncovering a Caribbean paradise that seethes with spies and financial swindlers. Then, when Nassau's wealthiest man is murdered, two women's stories converge to illuminate the rise and fall of the legendary royal couple.
"Meet Me in Monaco: A Novel of Grace Kelly's Royal Wedding" by Hazel Gaynor and Heather Webb (July 23): Movie stars and paparazzi flock to Cannes every year for the glamorous film festival, but Grace Kelly, the biggest star of all, wants to escape the flashbulbs. When struggling perfumer Sophie Duval shelters Miss Kelly in her boutique, the two women strike up an unlikely friendship as Kelly embarks on a whirlwind romance with the prince of Monaco in the sun-drenched Cote d'Azur.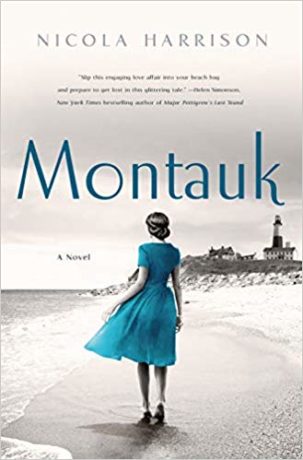 For Nearby Shore Seekers:
"Montauk" by Nicola Harrison (June): Set in Montauk in 1938, this is the story of Beatrice, a woman who must spend the 12 weeks of summer with other high society wives at the seaside Montauk Manor while her husband pursues business interests in the city. Raised a modest country girl in Pennsylvania, Beatrice is more comfortable with the manor's laundress than the privileged women in her company. As she embraces Montauk's natural beauty and community spirit, she finds herself drawn to a local man.
"The Islanders" by Meg Mitchell Moore" (June): A mere 14 miles east of Montauk is Block Island, the place where three strangers meet and grow close — a successful author who needs to recharge his creative fires, a single mother whose thriving pie business on the island is threatened, and a woman with two sons who is questioning her decision to be a stay-at-home mother. From the long days of June to the chilly nights of August, they each must decide what they value most in life.
"A Stranger on the Beach" by Michele Campbell (July 23): Caroline Stark's East End beach house was supposed to be her crowning achievement to showcase her perfect family. But after a very public fight with her husband, her marriage and carefully constructed life begin to crumble. She turns to a stranger she finds standing outside her beach house, but her fling with the man turns into a deadly obsession.