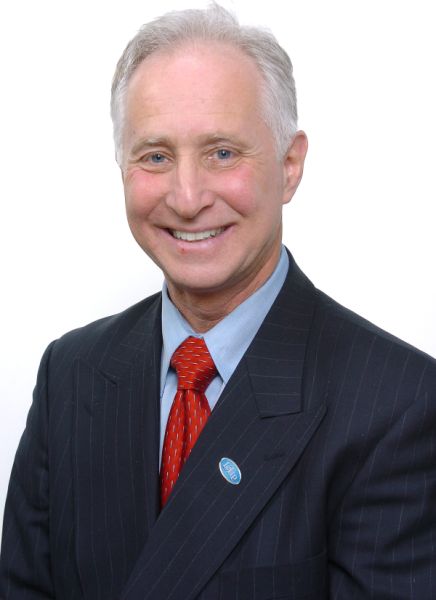 Just got back last week from a business trip to Georgia and was happy and thrilled with the price of land and of homes in various geographic regions. The business and construction atmosphere in many counties is quite amazing as the inventory of new homes keeps getting snatched up and sold, while the demand increases and is eliminating them as fast as they're being built.
I haven't seen as many commercial, retail and office malls being built anywhere or the sheer and massive onslaught in the relocation of families and individuals coming down to Georgia from other more costly states. The landscape from 6-12 months ago for new businesses, expanded highways, bridges, etc. had been so radically changed, one would have thought that it was the discovery of a new Gold Mine. (FYI, gold was discovered in Georgia back in 1829, 13 years before the "California Gold Rush").
Since the Covid-19 pandemic began, according to a Dec. 1, 2020, article by David Allison,  in the Atlanta Business Chronicle, 284,541 people (fifth fastest-growing state) have moved to Georgia in 2019, and more and more people are transitioning from the more populated states of NY, NJ, CT and Pa., especially families, who have been relocating here to stake their claim!
Unfortunately, the Covid-19 pandemic has exacerbated and increased the pace of families and individuals exiting the larger cities and towns, where the infection rate was "off the wall." Most will not be moving back to their original states but will have built a new career, roots in their communities, and a different and more conducive lifestyle.
In just a six-day period I met a multitude of families, couples and individuals who had relocated from the tristate areas of NY, NJ, CT, as well as Pa. and other states The No. 1 reasons for their move were real estate and income taxes, and the overall cost of living e.g., food and energy/heating, which unfortunately is not considered in our inflation rate, supposedly due to its volatility. The price of gasoline back in 2019-2020 was at least $1.20 less, and I don't think it will go back to that lower price and food costs were considerably lower, too.
Currently, what we are told and read online or in papers is that our inflation rate is 5.39 percent. But when you factor in food and energy, I calculate our inflation rate is 13-14 percent or possibly higher. Invariably inflation could go higher this winter as the cost for natural gas and possibly gasoline will be much higher.
Many had previously cashed in their high-priced homes (or didn't renew their leases or left their families' domiciles) to seek out towns in counties where one could purchase a very nice home or a McMansion (or much less costly rentals from $2,300-$2,900 for a 3-4 bedroom newer home for a lot more space) for less than a 1/3 of what it is costing up North and have and enjoy a lifestyle almost like a king or queen. I found 5.78 acres for $540,000, in and around an upscale community where homes were selling for $650,000-$750,000 on 90 X 100 lots.
After some careful research and inquiries, we calculated that approximately 8-10 homes plus at a minimum could be constructed. The ROI would be quite phenomenal as price points continue to escalate in the area and it is apparent that the inventory is still extremely low, accounting for the continued increases in prices, which in my professional opinion will continue over the next few years. However, interest rates will be the key factor as well as material costs in determining the health of the markets and could be a plus or a minus in the future as to whether they will thrive, stabilize to a more normal situation in sales and prices or slow down, enabling our tight inventory to replenish itself and increase slowly over time.
Moreover, the large multi-national companies as well as the smaller operations attitudes and psychology about the future market will have an effect on their submission and filing of new permits and applications to build. In turn, it will also have a major effect on inventory, future prices, and the time it will take to sell homes, too. However, it is apparent that the ongoing construction boom in Georgia will not be easing any time soon, as more and of our population moves not only Down South but also West to other less known, less crowded, more cost-effective places to live, where one will not be choked by their mortgage and taxes and where there will be a better, more conducive and rewarding lifestyles and considerably less stress, living from paycheck to paycheck.
The future looks very bright for those relocating, but could be brighter if our New York state government with some assistance from our other neighboring states got together, sat down in a non-partisan fashion, and figured out how to compete with the lower-cost states in keeping our population, especially the millennials and Generation Zs planted in reducing the brain drain that has been occurring for the past 35 years.
Oh, I forgot working together has been a difficult situation. But there is always a possibility and hope for the future that our politicians and some statesmen/women will wake up and smell the coffee.
Philip A. Raices is the owner/Broker of Turn Key Real Estate at
3 Grace Ave Suite 180 in Great Neck. He has 40 years of
experience in the Real Estate industry and has earned
designations as a Graduate of the Realtor Institute (G.R.I.) and
also as a Certified International Property Specialist (C.I.P.S).
For a "FREE" 15 minute consultation, a value analysis of your
home, or to answer any of your questions or concerns he can
be reached by cell: (516) 647-4289 or by email:
[email protected] Just email or snail mail (regular
mail) him with your ideas or suggestions on future columns
with your name, email, and cell number and he will call or
email you back.