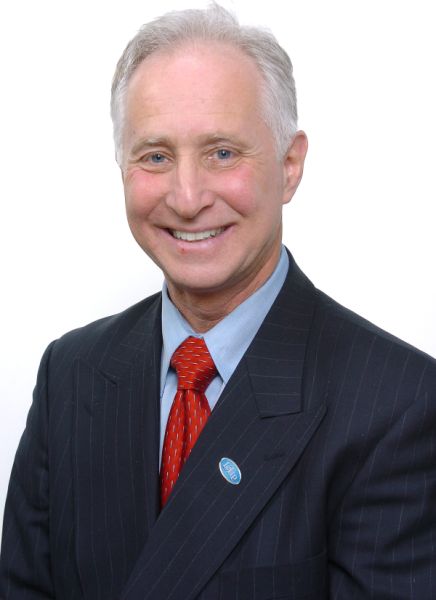 If you are still residing in a rental and are concerned about purchasing a home due to the increase in prices over the last year, you are not alone. The fear of buying into the Nassau real estate market, which has increased by 9 percent, and the Suffolk market, which has risen by 23 percent, has made many stop and hesitate and think should I wait until things cool down?
It all depends on your specific personal and family situation. Would it be more to your advantage to stay in the rental that you are currently living in or your parents' or in-laws' home or still consider buying? From a tax perspective, the rental provides you zero benefits, which you are just providing your landlord each and every month. If you are staying for free somewhere else and just saving more money, you will be missing out on any appreciation that you could gain in 2021 and possibly 2022, when from all that I have researched and read the appreciation should be anywhere from 2.9 percent at the low end up to as much as potentially 10.3 percent.
Here is a link that explains and shows the various predictions:
https://www.simplifyingthemarket.com/en/2021/03/02/home-prices-what-happened-in-2020-what-will-happen-this-year/?a=28598-a5c8d945f1821b690c117ac4508ba040
So unless your money is earning at least those percentages, then this would still be an excellent time to jump into the market. More important, you will be paying taxes on whatever interest you are earning (unless tax-exempt) whereby the higher the tax bracket the less you would be netting.
However, some people who have reached out to me to ask questions about purchasing and this has evolved into a discussion about what to buy and what not. The thought to trade off a single-family house for a townhome, condo or co-op was an idea that in the past was not considered. Many want that single-family home with all the privacy and benefits that go along with that type of ownership. But with the incredible escalation in prices in the second half of 2020 those dreams were diluted for many, who got priced out of the market or those who are concerned that we are at the top.
Thinking outside the box and considering something else has been something that I have talked about with many families and individuals, depending on the size of the family. People are worried that if prices go down or worse crash over the next few years, they would lose value. At this point in time inventory is at the lowest ever. Interest rates have ticked up over the last few weeks but are still historically low. We can all get a bit spoiled because everyone wants the lowest rate possible. but even in the 3 percent range, it's still historically low.
More important, even if you are thinking about buying a condo or co-op and prices go down, putting you in either in a break-even or losing position when selling, consider how much more the single-family home that is higher priced would lose in value. So you would save more money as the market value is reduced as you move up into a home.
As a hypothetical example, let say you bought a two-bedroom and two-bath co-op for $475,000 in 2021, but being conservative the value increased 3 percent this year to $489,250 and 2 percent in 2022 to $499,035 and over the following three years prices decreased by 10 percent, reducing its value to $449,135. In this example you would lose approximately $26,000 from your original purchase price of $475,000. On the other hand, if you had bought a home in 2021 for $850,000 and the price went up 3 percent to $875,500 and another 2 percent in 2022 to $893,010 and then went down 10 percent, the loss would be $89,301 in value if you had to sell.
When you subtract your loss of $26,000 from the $89,301 that a home lost in value during that time period, purchasing years later would then save you $63,301 as you moved up to a new home. A condo purchase might show even a greater savings as a family moved up to an even higher priced home that would have a greater price reduction. Again, this is just an example and there is no guarantee this will happen, but I have personally experienced this scenario in the past.
It stands to reason the higher the value of the property the greater the loss in dollars when there is a reduction in price which will benefit those buyers who would be moving up in the market. At the same time the write-offs of interest on your mortgage and deductible amount of your maintenance and or real estate taxes if in a condo should decrease your taxable income. Your CPA should be able to advise you as far as the benefits to you in the previous scenario, but from my experience staying in a rental offers no benefit whatsoever unless you are considering moving out of NYS state within a short period of time.
For those who are considering buying this year, one must weigh trade-offs to decide what makes sense financially and to consider trading down for now to reap the benefits in a few years when the cycle of price increases adjusts downward.
Philip A. Raices is the owner/Broker of Turn Key Real Estate at 3 Grace Ave Suite 180 in Great Neck. He has 39 years of experience in the Real Estate industry and has earned designations as a Graduate of the Realtor Institute (G.R.I.) and also as a Certified International Property Specialist (C.I.P.S). For a "FREE" 15 minute consultation, a value analysis of your home, or to answer any of your questions or concerns he can be reached by cell: (516) 647-4289 or by email: [email protected] Just email or snail mail (regular mail) him with your ideas or suggestions on future columns with your name, email and cell number and he will call or email you back.