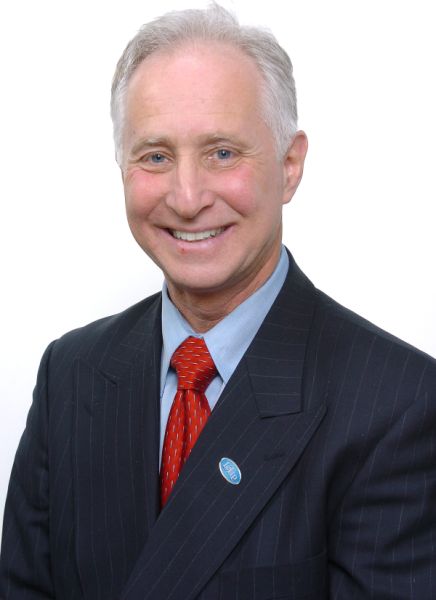 Have you checked your credit lately?  No?
Well you should perform this very simple task at least once per year.  However, did you know that the Fair and Accurate Credit Transactions Act was signed into law in December 2003.
The FACT Act, a revision of the Fair Credit Reporting Act, allows consumers, as of  December 1, 2005, consumers were eligible to request one free comprehensive statutory disclosure of all of the information in their credit file from each of the three national credit reporting companies, Experian.Com (Experian will provide a free report every 30 days and won't impact your annual report!), TransUnion.Com and Equifax.Com once every 12 months through a Central Source by going to the website: www.AnnualCreditReport.com or by requesting the reports by phone by calling 877 FACTACT (1-877-322-8228) and complete the Request Form and mail it to: Annual Credit Report Request Service, P.O. Box 105281, Atlanta, Ga.  30348-5281 (zip + 4 will have it arrive, sometimes the next day, if you mail it first thing in the morning!)
Your credit profile will contain all reported information as to your credit history, showing your on time and late payment history going back as much as 10 years or more.
It will also show bankruptcies, foreclosure actions and mortgage issues, and all your credit card, installment loans, and lines of credit or refinances of your properties as well as personal and government & I.R.S. tax liens, etc.
However, you will be required to pay an additional fee to receive your credit scores.
But, you can go to creditkarma.com and receive for free with no strings attached or obligation your approximate credit score, which might not be totally accurate but will provide you some idea as to how great or poor your credit is.
FICO (Fair Isaac Corporation) scores are what the lending institutions, car dealerships or any installment loan companies use to judge your borrowing capabilities and repayment stats.
Scores can range from a low of 350 (Oh Boy!) to a high of 850 (very hard to get that perfect score).
These scores determine quite a lot about you and will have a critical effect on your borrowing, interest rates, insurance costs, and is a powerful measure of your creditworthiness as a lender might see it.
FICO Scores are used in 90 percent of credit decisions, so they're a very good barometer of how your credit can look to potential lenders.
Scoring ranges are just one of the tools lenders can use to link ranges of values with associated characteristics and metrics at-a-glance, allowing them to make more informed lending decisions quickly and fairly.
The following is a guide that explains credit scores and what a consumer can expect when applying for any type of loan, even your utilities, cell phones and all types of insurance can be effected by your credit scores.
Credit Score Range Definitions
• 800 +: Indicates an exceptional FICO Score and is well above the average credit score. Consumers in this range may experience an easy approval process when applying for new credit. Approximately 1 percent of consumers with a credit score of 800+ are likely to become seriously delinquent in the future.
• 740 to 799: Indicates a very good FICO Score and is above the average credit score. Consumers in this range may qualify for better interest rates from lenders. Approximately 2 percent of consumers with a credit score between 740 to 799 are likely to become seriously delinquent in the future.
• 670 to 739: Indicates a good FICO Score and is in the median credit score range. Consumers in this range are considered an "acceptable" borrower. Approximately 8 percent of consumers with a credit score between 670 to 739 are likely to become seriously delinquent in the future.
• 580 to 669: Indicates a fair FICO Score and is below the average credit score. Consumers in this range are considered subprime borrowers and getting credit may be difficult with interest rates that are likely to be much higher. Approximately 28 percent of consumers with a credit score between 580 to 669 are likely to become seriously delinquent in the future.
• 579 and lower: Indicates a poor FICO Score and is considered to be poor credit. Consumers may be rejected for credit. Credit card applicants in this range may require a fee or a deposit. Utilities may also require a deposit. A credit score this low could be a result from bankruptcy or other major credit problems. Approximately 61 percent of consumers with a credit score under 579 are likely to become seriously delinquent in the future.
So the bottom line is if you are seriously looking to purchase a primary residence, investment property or even a rental to live or run your business out of, be sure of your credit history and scores before your search.
If necessary, and you need to fix your credit, there are legitimate crediting fixing firms (we have one that is phenomenal!), make sure of what the costs are per derogatory remark to be removed and what you can expect over the 1-6 month period that many companies will say they need to increase your credit scores and lastly what their guarantee, if any, is as part of their contract.  Also, very important, check out the Better Business Bureau and your local Consumer Affairs office, to verify their reliability and violations or you can also call your Attorney General's office to see if they have had any infractions or violations against them.
This will provide you a clear profile on the company that you will be using to fix your credit.
Part 2, next week.
Phil Raices is the owner/broker of Turn Key Real Estate at 7 Bond St. in Great Neck.  He has earned designations as a Graduate Realtor Institute and Certified International Property Specialist.
He can be reached by email: Phil@TurnkeyRealEstate.Com or by cell (516) 647-4289 to answer any of your questions or article suggestions.
For "Our Seller's Guide for "Things to Consider When Selling Your Home,"just email me with your name, email and cell number.