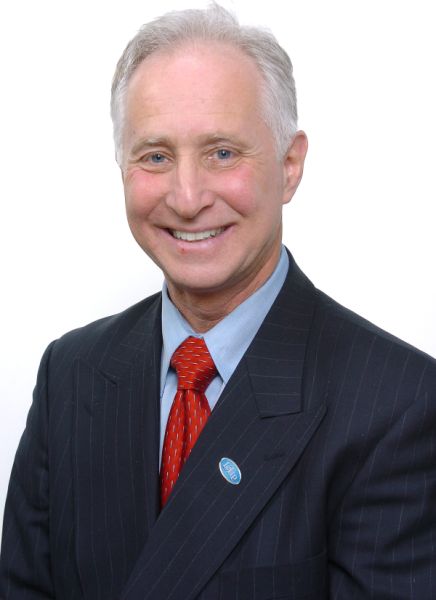 You are clearing out the clutter, painting, fixing and sprucing up that wonderful and memorable home you have lived in for all these years and now have made a conscience decision to consider selling.
You have somewhat of a good idea of where you are going and whether you will be moving south to your other place (assuming you have one) or staying local and maybe purchasing or renting something smaller so you can downsize.  Maybe it's more or less the responsibilities that you are striving to minimize in the ownership of your home, including the high taxes, maintenance, gardening, fixing, upgrading etc.
Obviously, there is less to do in a condo or co-op, that you are considering or maybe you are already in one and are going in the opposite direction and as your family or situation has now required larger living accommodations, you are looking to upgrade.
Finding a knowledgeable realtor in today's environment, requires an individual who really is at the top of their game with all the new technology over the last 10 years and understands how to leverage it to the best of their ability.
The ante has been upped many times over, because the internet is the powerhouse of advertising and pretty much has established itself as the main player for every product and service, especially when it comes to finding buyers for your home, condo, co-op or commercial property.
It's reach is now global and no longer just a local platform for consumers.
Print media can no longer meet the requirements and provide the maximum exposure and interaction and feedback (CRM-customer relationship management) necessary, with all its "bells and whistles"that the internet is able to; showing pictures, virtual tours and the information to the masses.
However, who is going to do this work and create that special advertisement with all that is needed to capture those qualified purchaser's "eyeballs" who just might want to buy your property?
Besides all that knowledge that is required and from my years of experience, those realtors that have a sufficient amount of reviews and testimonials from former or current client sellers, customer purchasers, investors, landlords and renters have a superior advantage, because those that valuable information provide some insight as to how those individuals felt about the services provided before, during and after the sale or rental.
It's a real eye opener when new clients and customers are able to read about the previous experiences that people have had and tells a lot about how a realtor has worked with them.
Hopefully, the reviews are enough to have you consider using them.
Also, the greater the number and older the reviews are, the better it is, because this will provide a track record and longevity of the length of time in the business.
Bad reviews are hard to hide, but lately, I have seen lawsuits pop up in the news and one can be sued for a bad review, if it can be proved false or misleading.
No one is perfect, so not every review will always be a stellar one.
Some will strive for perfection, but we will never really reach that end goal and not everyone will always be pleased, because some will expect everything, but no one is 100 percent perfect and top realtors will always try to do their best from the beginning of a transaction to the closing table.  Today, Real Estate has evolved into an extremely and involved business, where one must do so many tasks, while marketing your property and the responsibilities can be overwhelming at times.
But the end result is you want to hire a realtor that has their heart, soul and passion into their business and you as a homeowner, shouldn't expect less; because your home is where you grew roots in your community and brought up your children and you have become quite attached to that valuable asset.
You want the person who has the greatest knowledge, expertise, consistency and credibility that will be able to seek out qualified buyers who will fall in love with the home just as you did many years ago when you first bought.
Attracting those buyers seems simple, right?
Not really, because the way your home is presented online is tantamount to the necessary exposure to attract the proper audience.
When one cares about the job that they do and performs in the proper fashion for their clients and customers, it will be seen in the reviews they receive.
When potential future clients search out those testimonials about agents, who have taken the time to ask their sellers, purchasers, landlords and renters for them, it will go a very long way in proving that you, as a licensed professional Realtor are worthy of their business and allow them to feel confident that you are up to the task of selling their property and potentially assisting them in finding their next "place to call home."  Remember, it isn't all about the amount of deals and money that an agent transacts, or those that say "I am a million dollar producer," since a many agents are anyway, no big deal;  but it is all about what their former and current base of client sellers, customer purchasers, investors, landlords and tenants say about them in how they were treated and performed their business during the real estate process.
I hope everyone enjoyed their Labor Day Weekend and I pray for those who have been devastated so much in Houston, Texas and any other affected areas now and going into the future.
Below is a link that you could donate, if you care to, whether it be money, clothing, nonperishable food, etc.
Phil Raices is the owner/Broker of Turn Key Real Estate at 7 Bond St. in Great Neck.  He has earned designations as a Graduate Realtor Institute and Certified 
International Property Specialist). He can be reached by email: Phil@TurnkeyRealEstate.Com or by cell (516) 647-4289 to answer any of your questions or article suggestions.