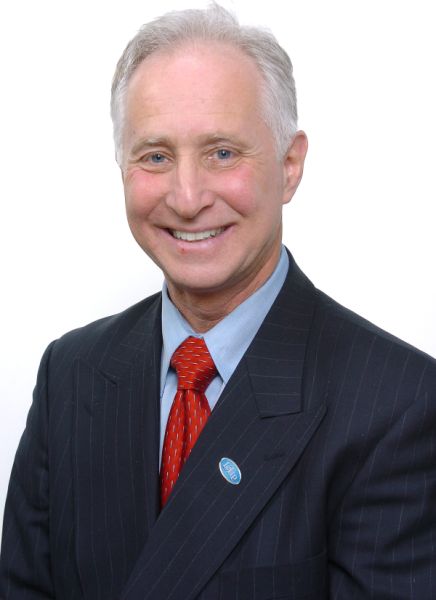 Currently, we have approximately three and a half months of inventory, a historically low amount, based on a normal availability of seven to eight months.
I believe this will continue, due to the following factors:
1. Still more buyers than sellers
2. More families are moving out of the city to purchase a home at a price that is lower and more reasonable, than a typical one  bedroom, as my son has bought in Dumbo, Brooklyn).
Although, the inventory is much, much tighter than "The Big Apple," homes on Long Island range from 400s+ in Queens and Nassau to the 300s+ in Suffolk;  however, the barometer as to where price points lie, are in direct correlation to what towns that you are searching.
Some areas, like Great Neck, where 65 percent of the listed inventory  is over $1 million, is obviously not comparable to most other towns. New Hyde Park again has price points of high 400s for a knockdown up to $1,000,000 for a new home (if in SD#7, Great Neck South) that start off lower and will be more desireable to a greater number of families.
3. Unless you have the money, private schools in NYC are in the $40,000-$60,000 range, where superior public schools, like SD #25 & #26 & #28 in Queens, Great Neck, Herricks, New Hyde Park, Syosset and Jericho and others, have taxes that can range from $7,500 and up, depending on your assessed supposed "true" market value, which is many, many times less the cost of private school in the city.
This is why many families are gravitating out to the Queens and Long Island areas, where prices for more larger spaces, private back yards and a greater community feel exist.
4. If your income is $100,000 or more, and you are paying an additional city income tax, besides having water that can cost three to four times more than in Nassau and Suffolk Counties, coming out to Long Island has its benefits of no city income tax  as well as must less expensive water.
5. Builders will be building for many years to come to try to catch up with the demand for new housing by millennials, generation Xers, the Asian population (Chinese, Koreans and Indians)
6. The scarcity of land throughout Long Island and Queens
These factors and others have exacerbated the demand for a very "historically" low supply of housing, thereby steadily raising the prices on housing, as well as Rentals, which follow the housing prices.
If you are not buying, then you are renting, especially in the above average school districts, where a one bedroom can run from $1,850 for a basic clean apt up to $3,000 in a luxury building.
Those that do not have the down payment, sufficient credit to purchase or other variables, generally will rent and some can afford the higher rentals due to their greater incomes; but assuredly, they would rather purchase than rent.
This pent up demand has been occurring since 2011, when the market was at its bottom from the downturn in September of 2008, when "Too Big to Fail" was the motto (That was a huge boondoggle  of a scam in my opinion!)
As I have mentioned in previous articles, as well as this one, that there is definitely "no bubble" in inventory, rather a hugely deficient supply.
Lastly and most important too, there is "no bubble" in the demand to borrow, because Janet Yellin's (our Fed chairperson) has had two rate increases, which forced some to rethink their purchase plans and retreat and save more money due to the affordability factor.
Also, their financials were probably borderline  and not capable and nor strong enough in securing a mortgage.
However, because of this slackening demand, a few rates have retreated back to below 4 percent, and I believe those individuals seeking a mortgage had hopped back on the fence to wait and see.
But, again, I see more coming back into the market.
I have also seen a new way to earn a mortgage based on "receivables" if self employed and not solely based on income and credit; although one must be employed or be in business for at least two years.
Call me if you are seeking a mortgage and are self-employed.
Unless President Trump creates some inexplicable event or some catastrophic world wide event occurs that rocks our financial markets, which I do not think will happen, housing prices will continue to rise (Newsday 7/14/17 prices rose 5.9 percent year over year in Nassau as per the Multiple Listing of Long Island statistics of closed sales).
The American Dream and the idea of owning one's home and that "White Picket Fence" is still in the psyche of the majority of buyers, especially millennials.
However, future increases in the Fed rate, could slow the pace and reduce the escalation of prices to a more moderate rate of 3-5 percent or by inflation, whatever it may be down the line.
For now though, economic numbers that have just come out, don't show that the economy is expanding enough and inflation is no where to be found.
The ironic fact is more people are leaving New York State (the governor's 10-year tax free plan for incoming businesses is not working and costing the state more than it is worth) than any other area in the U.S.
Gentrification is occurring all over New York City and is pushing out, those that least can afford to live there; but where are they going?
Out of New York and out of state to a more affordable environment.
Are we creating an elitist and "Only those that can afford" atmosphere  here and in other states with similar situations?
It surely feels and seems that way.
But for now prices will continue to rise and at some point and I do not know when, they will level off and increase only by inflation, which in the past was the norm and not the acceptation, which has happened over the last several decades.
Only time will tell…
Philip A. Raices is the owner of Turn Key Real Estate in Great Neck. He can be reached by email: Phil@TurnKeyRealEstate.Com or by cell, (516) 647-4289 to answer any of your questions.