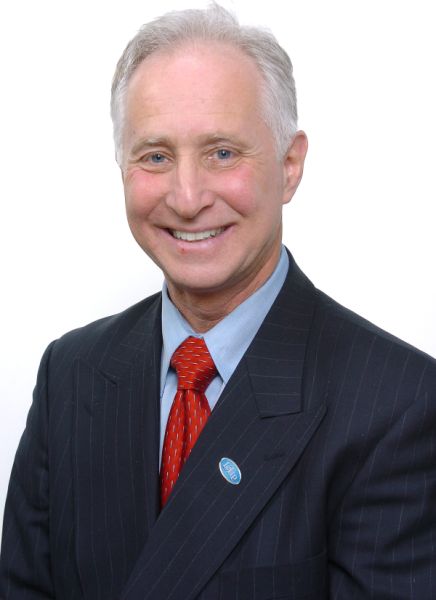 First, I want to correct information I presented in my column on July 28.  It is more economical to purchase (not rent) in 48 out of 50 states, except in Mississippi and Alabama) as per compiled data from the National Association of Realtors in 2017.
I have been reading and researching lately and ascertained that the low available housing inventory (less than four months locally) has been caused by a multitude of factors.
First and foremost, is the sheer demand by the many groups that have been looking to purchase, especially in the investor category, who are buying, fixing, flipping homes back onto the market, as well as those who are holding and renting, due to  a lack of rentable housing in most areas.
Then you have the Asian audience coming out of China in droves, ( remember the Chinese government is still a Communist dictatorship and they can take and possess your business or bank account at the spur of the moment, if they want to, without a fair trial!) over the last 15 years with a lot of money to grab properties without a mortgage, what we call "cash deals."
My numerous conversations with my customers has revealed to me that the U.S. is still the safest haven for investment and the number one country in the world to live in (even with all our current issues).
People are free to live, work and play without "Big Brother government watching" or the fear of their possessions being  confiscated without cause.
They are competing very successfully with even the qualified, "commitment letter in hand" purchasers, who want to buy for their families and not for investment.
This is a very tenuous and stressful environment, whereby families who want to live on Long Island and other locations around the U.S., are competing with so many other investors and cash buyers;  of course the sellers are choosing the cash over the financed deals; since many are afraid of the banks coming in and appraising for less than the value that some buyers are offering, thereby the buyers might come back and renegotiate or leave the deal altogether;  so they go the path of least resistance or offer purchasers to go "non- contingent on financing."
They could lose their deposit if they don't get a written commitment, so many are advised not to go that route, but some do and take a calculated risk, especially if they have high incomes and above average credit scores and a low debt/income ratio.  This is leaving many home buyers out in the cold, who are not willing to take a risk on a non-contingent  financing option for their purchase and with very few choices except to rent for the moment, until they find something that makes sense financially as well as what they feel will  be a good fit for themselves.
My thoughts for the buyers are to go through a trade-off scenario and figure out what are the most important and least important "must haves" and those that they are willing to give up;  just so they can get into an ownership position enabling them to have what they are providing all their current landlords: appreciation, income tax write-offs, building their wealth for their future and lastly the security of not having anyone tell them that their lease is not being renewed, for whatever reason!
Lastly, most builders from 2008-2012/2013 were extremely hesitant to file permits to construct anything, due to the financial obligations that the banks were imposing on them as well as the uncertainty of when the market would turn around.  Now with the market booming, it's "catch up baseball" and my feelings are that they will not satisfy demand for the foreseeable future.
Moreover, as incomes have risen over the last few years and those millennials, who are single as well as young married couples and single moms have saved for that most important down payment, it has also contributed to the demand for homes, townhouses, condos, coops,  reducing inventory to historical lows.  However, the luxury market in some surrounding areas above  2 million and especially in New York City where there is a glut of new high-end units, has slowed and there is much more availability, more sales have had better negotiations with price reductions.   So if you are in the move up or downsizing mode, there just aren't enough choices in reasonably priced properties at the current time.
Also, I believe many are not choosing to move to Florida, permanently and would like to have a pied-à-terre, but there is also not much available in this category either.
Locally, prices have gone up year over year around 5.9 percent and more in some areas, where demand is "off the hook" and many have to sit back and wait for a "cooling off period', which I do not believe will happen anytime soon.  Locally, there is not enough available land to build upon, unless Nassau and Suffolk Counties have any available property hanging around, to sell off to developers.  There is building going on within the downtowns, near the LIRR and mass transit hubs.
While this is occurring there are future plans in the works in those areas around Long Island, so singles and couples will have access to transportation and more reasonable prices, to be able to take ownership and leave their rental positions.
I know in Great Neck there are three rental developments that are almost finished, but all are on the high end $3,000+$7,000 per month.
This is not very affordable for the typical renter, but may allow more to put their homes on the market and go into these rentals.
Only time will tell over the next 12-18 months.
Phil Raices is the owner/Broker of Turn Key Real Estate at 7 Bond St. in Great Neck.  He has earned designations as a Graduate Realtor Institute and Certified International Property Specialist.
He can be reached by email: Phil@TurnkeyRealEstate.Com or by cell (516) 647-4289 to answer any of your questions or article suggestions.