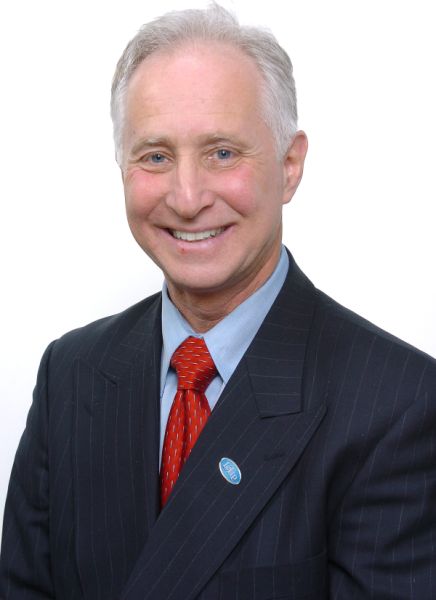 Some readers have suggested I write an article on things to do and preventive maintenance jobs on the outside of their homes.
These items will keep your home in the best condition, especially before the fall and winter months, when some of these items, if not completed, could and many times have a detrimental effect on your pocketbook, potentially costing you hundreds and maybe thousands of dollars on repairs.
More important, if you are planning to sell in the near future, you surely don't want your purchasers to see those things that were not in well maintained condition, to cause them to subtract  valuable dollars from your price.
So maintenance and repairing exterior issues will save you money, not cost you more money when selling.  The following is a list of chores you should attend to this summer.
1.) Clean the exterior of all windows.  Updated windows will always be able to be cleaned from the interior of your home by seeing where the tabs are to have the windows fold into the room, where you can easily clean the outside sections.  Older windows will require a ladder and being extremely careful taking care of cleaning and caulking them; better off hiring a window cleaner or , if within our budget, make the investment in new windows.
2.) Vinyl or older aluminum siding as well as cedar shakes can be power washed, but very carefully, so you do not damage the siding by using to much pressure.  You should apply and spray on a pre-wash material than you can purchase in the big box stores.
Green mold on the north side of homes usually accumulates, due to lack of sun, and should be checked and cleaned yearly.
3.) Power Washing your patio and/or deck and then staining or painting will provide many years of fun and enjoyment with the least amount of wear and tear.
4.) Patch and seal coat your driveway now through August (much better than the fall months)  so the material will better adhere to the surface and be more prepared for this winter's harsher freezing weather.
5.) Cleaning and brushing your barbecue grill, if you haven't already completed this task (soaking the grates in a soapy water or with any suggested material so it will make it much easier to  brush off).
Also, check your propane tanks or connections for leaks, by dripping some soapy water on all connections to see if there is any bubbling and then tighten all connections or replace any hoses that appear cracked or worn.
Be safe, not sorry!
6.) Have you added mulch to your garden this spring?
If not, do it now to minimize the weeds and spruce up your garden  and provide It a fresh look.
Check for browning areas and  if none, apply  a summer fertilizer (15-8-8) and insect control (chinch bugs and later grub control) to your lawn before damage occurs.
7.) Have you trimmed and pruned your shrubs, bushes below your windows to allow light into your home?
Also, prune back all your trees, especially dead branches from roofs and gutters to minimize damage this winter.
This will also allow for new growth to harden up on your shrubbery before the first frost this winter, when damage can occur.
8.) Check all grading around the exterior of your home and make sure the pitch is always sloping away from your foundation to eliminate water percolating down into your basement.
9.) Check all your gutters and leaders for damage and make sure you clean them out so water will not back up into your soffits beneath your gutters, thereby seeping into the walls inside your home.
The damage can be substantial, compared with the cost of hiring someone to take care of this basic task.  You want the water moved as far away from your foundation as possible.
Adding extensions is a very low cost item to accomplish this.
We all look forward to the spring and summer months to enjoy the outside, vacationing and going places, because the winter months keeps us inside, unless you are a snowbird or snowflake and have another place to escape to.
But for those that have only one place, this is the time of the year to take care of these chores and at the same time minimize and eliminate future problems and maintain your homes exterior in the most pristine condition possible.
The cost of not doing preventive maintenance will cost your hundreds and potentially thousands of dollars in the future, when damage will occur and your buyer's home inspector will locate issues and then you will have to either lower your price or lose the purchaser.
Save yourself the money and future headaches and stress and get to it today; for the fall will be upon us soon and winter will follow and then it will be too late!  Don't be penny wise and pound foolish.
Your home maybe your biggest  or one of your largest assets, so maintaining it becomes your responsibility, making sure it is in the most tip-top shape and updated as possible, to provide you the greatest return for your money!
Philip A. Raices is the owner of Turn Key Real Estate in Great Neck.  He is a graduate of the Realtor Institute and also a Certified International Property Specialist. He can be reached by email: Phil@TurnKeyRealEstate.Com or by Cell, (516) 647-4289 to answer any of your questions.