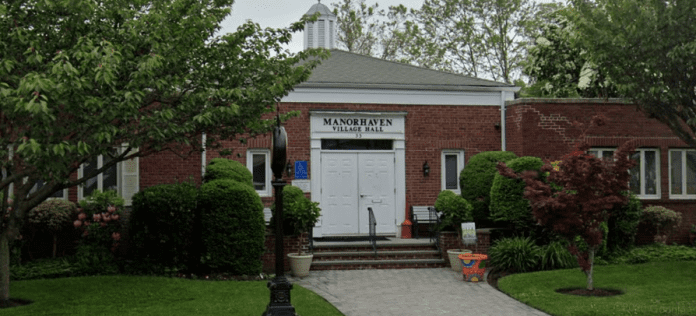 The three candidates from the Manorhaven People's Working Party were elected to two trustee seats and a village justice position on Tuesday.
Incumbent Trustee John Popeleski fended off a challenge from zoning board member John DiLeo Jr., while his allies with Vincent Costa and Christian Alfaya defeated sitting Trustee Rita Di Lucia and current Village Justice James Roman, respectively.
Popeleski received 332 votes, Costa received 343 votes, and Alfaya received 306 votes. Di Lucia received 288 votes, DiLeo Jr. received 254 votes, and Roman received 301 votes.
Popeleski, who was elected to his third term as a trustee, was appointed to fill a seat on the board previously held by Mayor Jim Avena after he was elected to the village's top office in 2016.
Popeleski touted the transparency he and the rest of his party aim to bring to the board.
"I'm a very transparent person, you can ask me anything and I'll give you the answer," he said in an interview with Blank Slate Media. "I don't hide anything and myself, along with the rest of my party, want to do what is best for the village and its residents."
Popeleski also spoke about the need to focus on some of the village's infrastructure projects, mainly the aging sewer system.
Popeleski said that a little over a year ago the village cleaned, relined and put cameras inside the pipes throughout the sewer system. Though progress has been made, he said, it is imperative to make sure the necessary upgrades and potential repairs are made to the sewer system before Nassau County revamps Manorhaven Boulevard, which the county owns.
"If we're going to do any sort of road restorations or anything like that to Manorhaven Boulevard … get all that stuff done now," Popeleski said in an interview with Blank Slate Media. "I am a big proponent of doing a job once and doing it right."
In the Village of Sands Point, Deputy Mayor Peter A. Forman was elected to fill the mayoral seat previously held by Edward Adler, who did not seek re-election. Forman received 142 votes in his uncontested race.
Aside from his role as deputy mayor, Forman has also served as the village's chief police commissioner, emergency manager, commissioner of finance and telecom coordinator. Outside of village government, Forman is also the commissioner of the Port Washington-Manhasset Office of Emergency Management, a private investor, a CEO, a civic association president, a husband and a father of three.
"I look forward to an incredibly collaborative relationship with the trustees and continuing Sands Point's existing strong history of volunteerism at both the board levels and at every committee level," Forman said in a phone interview with Blank Slate Media. "Water issues, among other things, will be a critical focus in the future."
Incumbent Trustee Jeff Moslow was re-elected with 128 votes and resident Elena Karabatos received 130 votes in uncontested races. Karabatos ran to replace Trustee Katharine Ullman, who did not seek re-election.