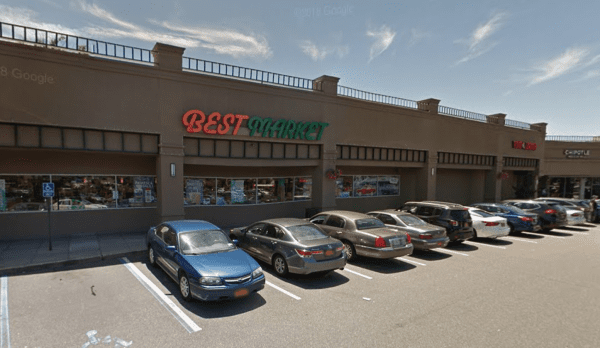 As the Best Market in the Gardens at Great Neck Plaza prepares to shutter in the coming weeks, Plaza Mayor Ted Rosen said village officials are willing and able to aid in the process of retaining a supermarket in that location.
Jay Corn, vice president of the Great Neck Plaza Business Improvement District, previously confirmed that the Best Market in the plaza at 40 Great Neck Road will close in mid-February.
Corn called the closing "a big hole to fill" and said no one to his knowledge was lined up to replace the grocery store. Corn said the lack of sufficient parking in the shopping center was problematic for the store.
Rosen said he offered the village's support to the building's landlord along with Lidl, the German-based supermarket chain that has replaced a majority of Best Markets throughout New York and New Jersey, and "offered the good offices of the village" to retain a supermarket in the building.  Rosen said conversations are ongoing between Kaplan Equities, which oversees tenants in the shopping center, and Lidl on a potential solution but did not wish to disclose the status of the discussions.
"The village hopes that they will be successful in their negotiations," Rosen said in a phone interview last week. "It is an important location for a supermarket and we maintain ready to assist them."
Efforts to reach a representative of Best Market and Kaplan Equities were unavailing.
Lidl purchased 27 New Jersey and New York Best Market stores, 24 of which are located on Long Island, in January 2019 for an undisclosed price. The company said in early January that it will remodel 12 Best Market stores on Long Island that will be converted to Lidl stores this year, three of which will begin undergoing renovations in February.
The Great Neck location, according to a Lidl news release, will shutter due to not meeting size and leasing requirements, the specifics of which were not disclosed. 
After the store shuts its doors in mid-February, the main grocery stores on the peninsula will be Everfresh Supermarket on Middle Neck Road, Shop Delight on Welwyn Road, H Mart on Great Neck Road, North Shore Farms in Lake Success, Badshah Farmers Market on Lakeville Road and Associated Supermarkets on Middle Neck Road.