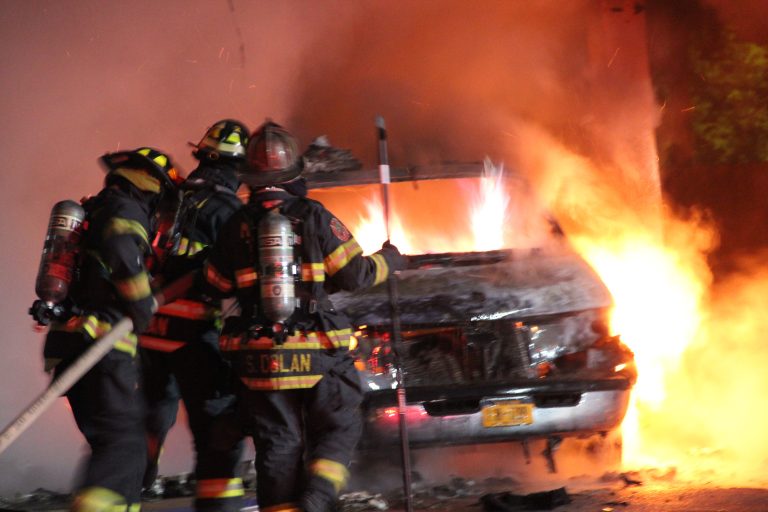 The Manhasset-Lakeville Fire Department responded early Thursday morning to a vehicle fire near Community Drive Medical Center.
Company 2 as well as the ambulance unit were dispatched to 444 Community Drive at 12:07 a.m. Thursday.
Deputy Chief Michael Rice was the first unit to respond and found a van fully engulfed in flames that were beginning to spread to the exterior of the medical center. Rice added Companies 1 and 3 to the alarm from the scene.
The department's ambulance unit was also called to the scene for the treatment of two patients for carbon monoxide exposure. No other injuries were reported.
Over the course of two hours, the multiple crews used two hoses to extinguish the fire and contained the damage to the outside of the building, including a significant amount of smoke damage to the overhang of the medical center.