Members of the Mineola Junior Fire Department recently held a training in engine and ladder operations. Engine Company 3 and Truck Company 2 apparatus and equipment are designed to allow fire fighters to function effectively and quickly.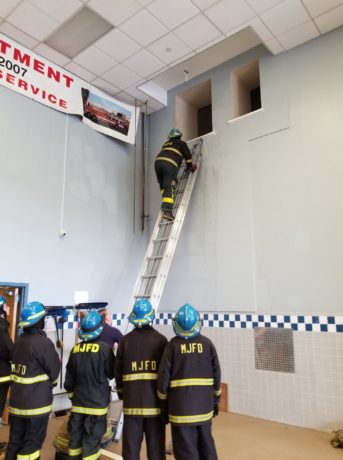 The juniors learned that engine company personnel must acquire knowledge, skill and judgement in performing the basic operations of engine companies such as hose line stretching.
Company 2 trained the juniors in ladder operation ascending to second floor getting quick entrance to the fire scene.