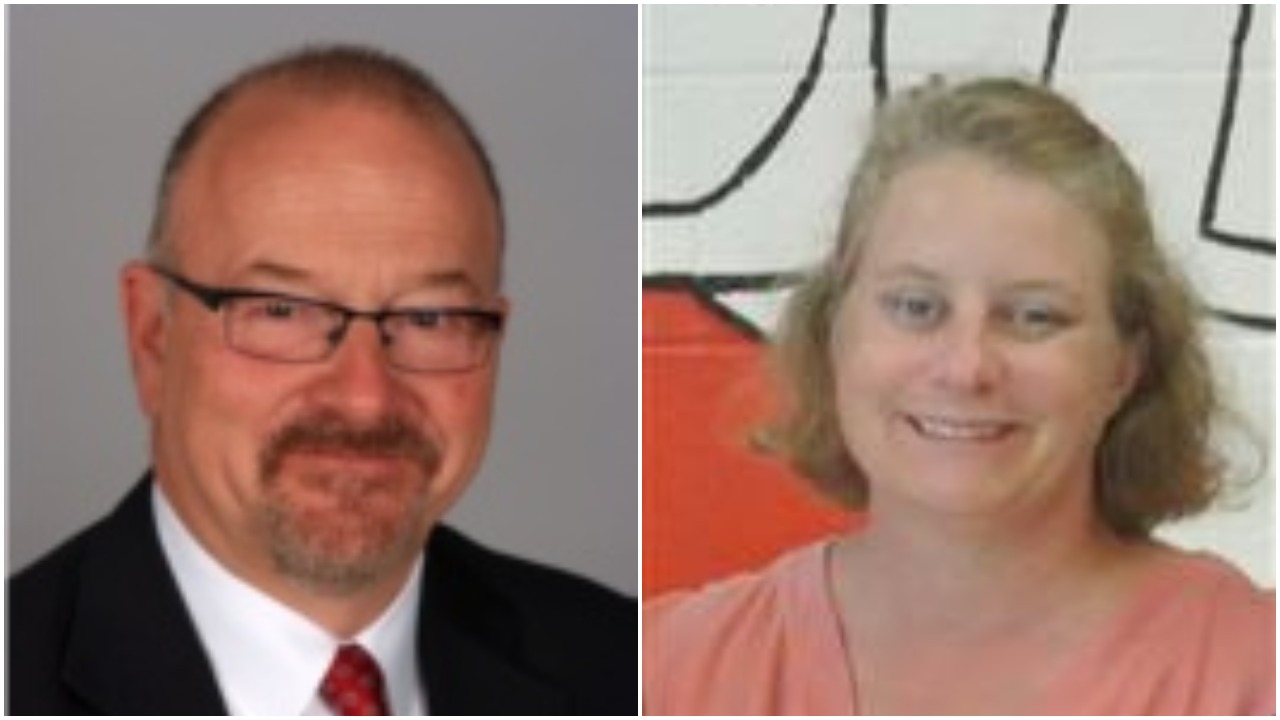 Port Washington school board members Alan Baer and Christina Nadolne will not seek another term in next month's election.
Port Washington residents Rachel Gilliar, Peter Smith and Dave Kerpen have filed to run for the district's Board of Education.
The top two vote getters will fill the vacant seats for three-year terms.
Nadolne, who is finishing her fourth year on the board after being elected to a one-year term last June, said she is not running because she wants to spend more time with her two sons in high school and believes she may be more influential not being on the board.
"When you're on the board, your hands are tied," she said. "The job is to make sure the superintendent is doing their job, and if there's something you want to see changed, being a part of an outside group may have a little more influence."
Before serving on the board, Nadolne was on the South Salem Elementary School Home and School Association, and after her term ends will continue to serve on the Legislative Task Force, a joint committee of board members and community members in Port Washington.
Nadolne said her biggest accomplishment on the board was helping pass the $70 million bond referendum in 2015.
She said she would like to see a better flow of communication between the board and parents — a way which highlights what is going on in the district.
"The board is always in one of those situations where we hear from people why they are upset and unhappy," she said. "Personally, I think the school district itself has a lot of potential and would love to see a bridging of all parties to unlock that potential."
Baer, who has served on the board from 1999 to 2001 and 2011 to 2017, declined to comment on his decision not to run until after the election.
Kerpen, the CEO and co-founder of Likeable Media, a company that does social media marketing, said he is running because it's an opportunity to help the town and community.
"I have a unique background that's perfectly suited for the board," Kerpen said.
Kerpen, a Port Washington resident for seven years, taught math in New York City from 2004 to 2007 and was a chapter leader for the United Federation of Teachers.
He said he hopes to meet as many people in Port Washington as possible in the next month and listen to their concerns about the school district.
"I will be using social media to the fullest in this race," he said.
Kerpen, who has published three books on social media and communications, briefly threw his hat in the race for Queens borough president in 2009 before exiting the race.
His name was also floated as a candidate to run for New York City Council in 2009.
Kerpen said he hopes this is the start of a long career in public service.
"I plan on winning and doing an amazing job," Kerpen said. "If I choose to pursue other office, it will only be because I've done the right job."
Gilliar, a lawyer who has lived in Port Washington for eight years, said she is running because she values education and wants to be able to improve the district and improve the education students are receiving.
Gilliar has four children: two in second grade, one in kindergarten and a baby.
"I think it's rare for a parent of young children to run, but it gives me a different perspective to bring to the board," Gilliar said. "I really have strong impetus to push for improvements to happen because there is a chance it will affect my children."
Gilliar said she has received an "enormously" positive response after announcing her decision to run, and thinks getting her name out is the most important thing.
Gilliar said her career in law and in consulting has allowed her to work and learn about other people's situations and help their interests, and she said she believes that is similar to the school board.
"I know I have a lot to learn and that being on the school board is a big job, but I enjoy that kind of job and think I am good at it," she said.
Smith, who has been volunteering for more than 20 years with community and district athletics, has lived in Port Washington for more than 50 years.
Smith, who owns a construction company, said he is running for the school board to help improve various aspects of the curriculum and help with the district's planned construction.
"In the next 10 years, there will be a lot of construction, and I can be an asset to the board because I am familiar with construction," he said. "I can lend my expertise and knowledge of construction to the board in many different ways."
Having brought up two children in the district, Smith first got involved in public service as the commissioner of girls lacrosse in Port Youth Activities.
He then got involved in the Vikings Sports Foundation and is currently the president.
Smith is also a board member and treasurer of the Port Washington Business Improvement District.
Smith said during the campaign he will rely on his roots in the community and the people he has met.
"Everything I do is for the community," he said.
Residents will vote on the 2017-18 budget and board seats on May 16 from 6 a.m. to 10 p.m.