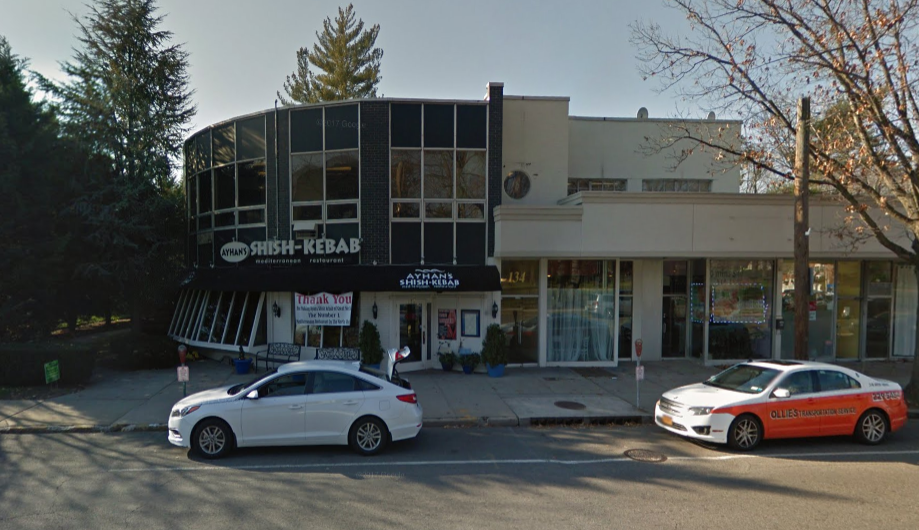 Brady Land, a Great Neck local, and Ayhan Hassan, a Port Washington resident first opened an Ayhan's Shish Kebab restaurant on Middle Neck Road in Great Neck back in 2012.
Each week the Mediterranean restaurant would see around 600 people, indulging on Turkish, Greek, Israeli and other delights from the region.
But a combination of high labor costs, rent and wanting to work closer to home, nearly led to its closing – and the selling of other locations.
"I think this is the same challenge for any Long Island business," Hassan said.
Now, Hassan and Land have embarked on two separate paths.
Land, who managed the restaurant for five years, purchased the restaurant and renamed it the Mediterranean Seafood and Grill to ensure it stays in Great Neck.
He said hundreds of people came to him saying not to close the restaurant.
"That's one of the reasons I bought it," Land said in an interview. "They [the residents] kept asking me, please don't shut it down."
Items like koho salmon from the Pacific Ocean, rainbow trout and wild octopus have found their way onto the menu. There's also seafood pasta, topped with clams, mussels, scallops and shrimp.
Meanwhile, Land said that all of the beef is grass-fed, they do not use antibiotics and that the oils on the tables are extra virgin olive oil.
"We took it to a second level, the Mediterranean diet," Land said.
Land said that his ultimate goal is to make Mediterranean Seafood and Grill "a destination," a place where everyone wants to eat or could get their food delivered from.
"We're offering a high-end experience at a moderate price," Land said, noting the average price of a meal with soup or salad and vegetable is around $20.00.
Hassan said that meanwhile intends to focus on his other four businesses. He still owns an Ayhan's Shish Kebab in Baldwin and Port Washington, as well as the Mediterranean Marketplace & Café and Fish on Main, both in Port Washington.
Hassan said he intends to use more halal, create more healthy dishes and shifting towards different dishes.
"We're retaining a lot of locations," Hassan said. "I'm putting more focus on them, getting more into using halal produce, [and adding] more healthy dishes."