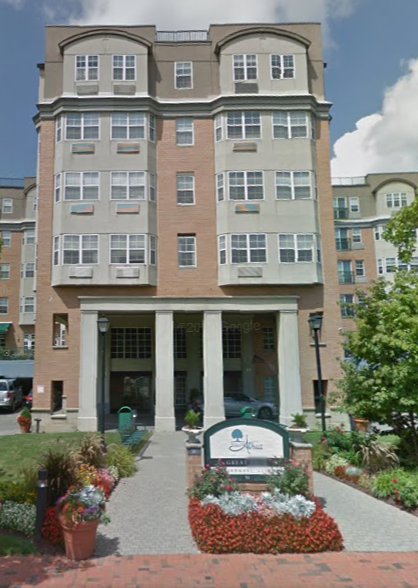 The Atria Great Neck senior living community is seeking to convert its second floor into a memory-care facility for patients with Alzheimer's, dementia and other mental health conditions.
Representatives from Atria appeared at last Wednesday's Great Neck Plaza Board of Trustees meeting seeking to modify its current conditional-use permit to allow for renovations for the proposed memory care facility.
"We looked at the market. We looked at what we typically are doing," said Atria's planning director, Michael Waleryszak. "And we see this as a perfect example where there's a local need and we're trying to fill that need."
Peter Mineo, the attorney representing Atria Great Neck, which is located at 51 Great Neck Road, said the proposal seeks to convert the building's second floor into the memory-care facility.
Mineo said that while the number of residents living in the building would decrease from 171 to 162, the number of units would remain the same.
Ryan Sprau, the senior vice president of operations and process management for Atria, said the company has converted some of its other facilities across the country to provide memory care services over the past eight years.
Sprau said that Atria wanted to provide seniors with more services and was "focused on keeping people's minds active and their bodies moving."
Waleryszak said that on top of the addition of a memory-care facility, the proposal also seeks to improve the aesthetics of the building and create more space for residents to interact.
One of the building's two first floor patios, he said, would be raised to the second floor so memory care residents could enjoy an outdoor garden area.
Waleryszak said this would open up 1,055-square-feet of floor space, which would allow for a first floor multipurpose room for parties or events and a larger common room on the second floor.
"When we create these, we create a core that's more of a common area and we are running programs to actually bring the people out of their rooms and interact with others," he said.
Trustee Pamela Marksheid said she was concerned about residents living on the second floor and questioned what precautions Atria Great Neck was taking to ensure their safety while on the outside deck.
Waleryszak said there would be adequate fencing and a pergola on the deck to keep residents safe.
"We're very, very careful with how we handle this," he said.
Atria Great Neck's executive director, Christine DeLeo, said the second floor currently has 33 apartments mixed between studios and two-bedrooms, but after the proposal would have 35 apartments, with 21 one-bedroom and 14 "shared" apartments.
Waleryszak said memory-care unit bedrooms are typically smaller  than typical rooms to promote interaction between residents and employees in the building.
He also said Atria Great Neck was in the process of applying for a license to operate the memory-care facility, and until it receives that license, it cannot open.
Aaron Mactay, of RMS Engineering, conducted a traffic study and found that Atria Great Neck's 149 parking spaces, 77 of which are for the village and 72 are for the senior living community, were adequate for the proposal.
Marksheid said she had an issue with the study being conducted on three days during the week after Memorial Day.
"My concern is that you picked three days within the same week to make this study without doing different times and different weather conditions, like winter, so I think the week you picked might not really show the true impact," she said.
Mactay said that typically a time is picked to conduct a study, then it is determined whether or not it was typical of what would be found on "any given week."
Village officials requested that the applicant return at the Sept. 7 meeting with more detailed information on the number of units and residents that will live on each floor and a schedule of how long the renovations and construction are expected to take.
Mayor Jean Celender of Great Neck Plaza said she also wanted to take a tour of a different Atria senior living community with a memory care facility so she can get an idea of how it operates.
The next board meeting is on Sept. 7.