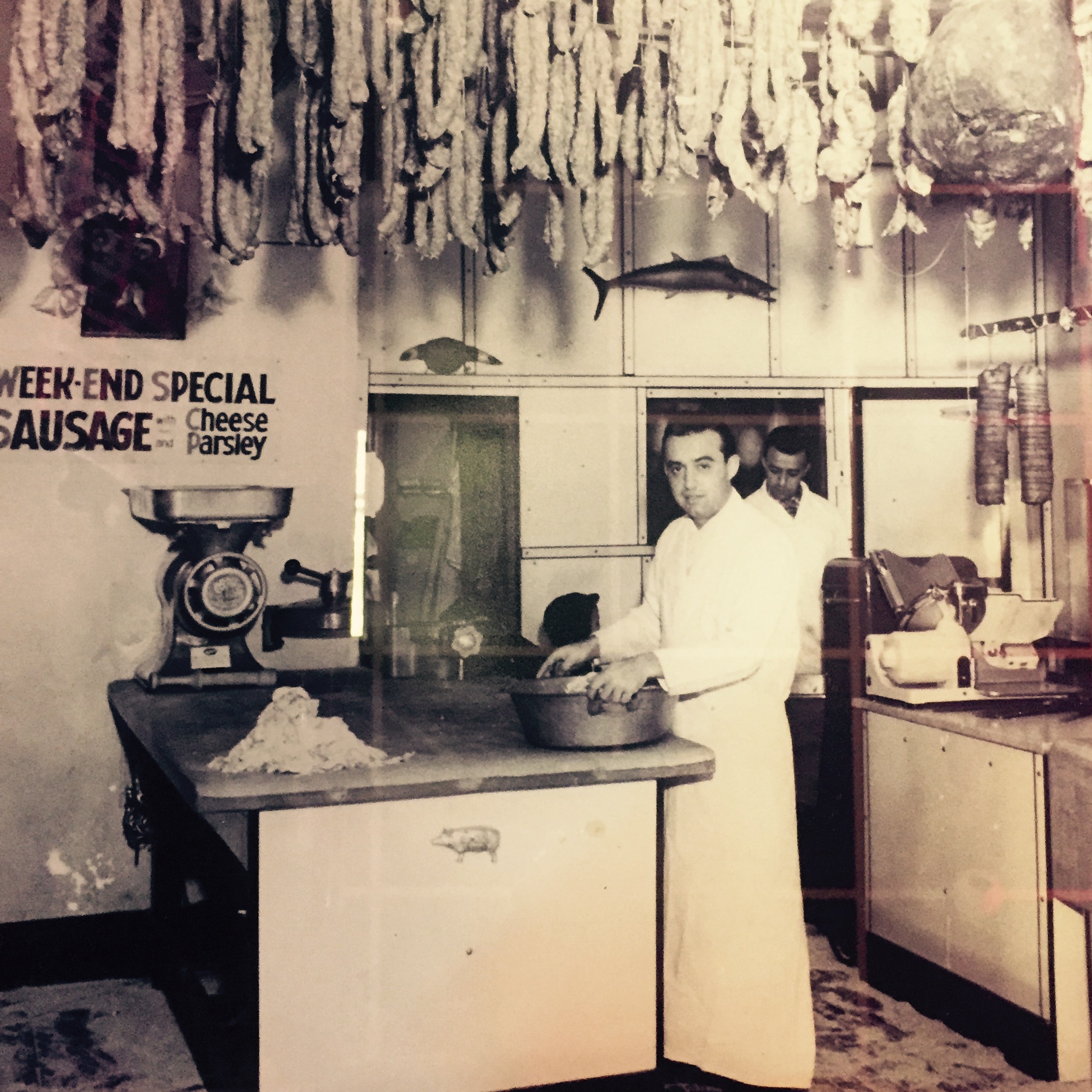 One of Joe Iavarone's professors at Sacred Heart University once told the class that no family-owned business survives longer than three generations.
Iavarone, now 26, objected — he's among the fourth generation of his family to run Iavarone Bros. Gourmet Italian Foods, managing the company's New Hyde Park market with his cousin, Jonathan.
The business that Pasquale Iavarone, Joe's great-grandfather, founded in Brooklyn is celebrating its 90th anniversary this year. It has grown to include a catering service and four markets that ship items nationwide, Joe Iavarone said.
The Iavarones have kept the business in the family for its entire history, something that has been central to its success, Joe Iavarone said.
"We never think we're above what we do," said Iavarone, who has helped out in the shops since age 5. "I started out as a dishwasher and a stock person, so I'm not afraid to put gloves on and show someone how to do something correctly or help customers out in order to keep them happy."
Pasquale Iavarone came to the United States from Italy in 1919 and opened a pork shop in Brooklyn with some business partners, Joe Iavarone said. He eventually branched off and started his own store, Iavarone Pork Store, in 1927 on Wilson Avenue in Bushwick.
Joe and Jerry Iavarone, Pasquale's two sons, took over the business in 1951 and named it Iavarone Bros.
The shop expanded to Maspeth, Queens, in the 1970s, where the third generation of Iavarones, Pat and John, started selling prepared dishes in addition to the meats, cheeses and other provisions on which the business had been built.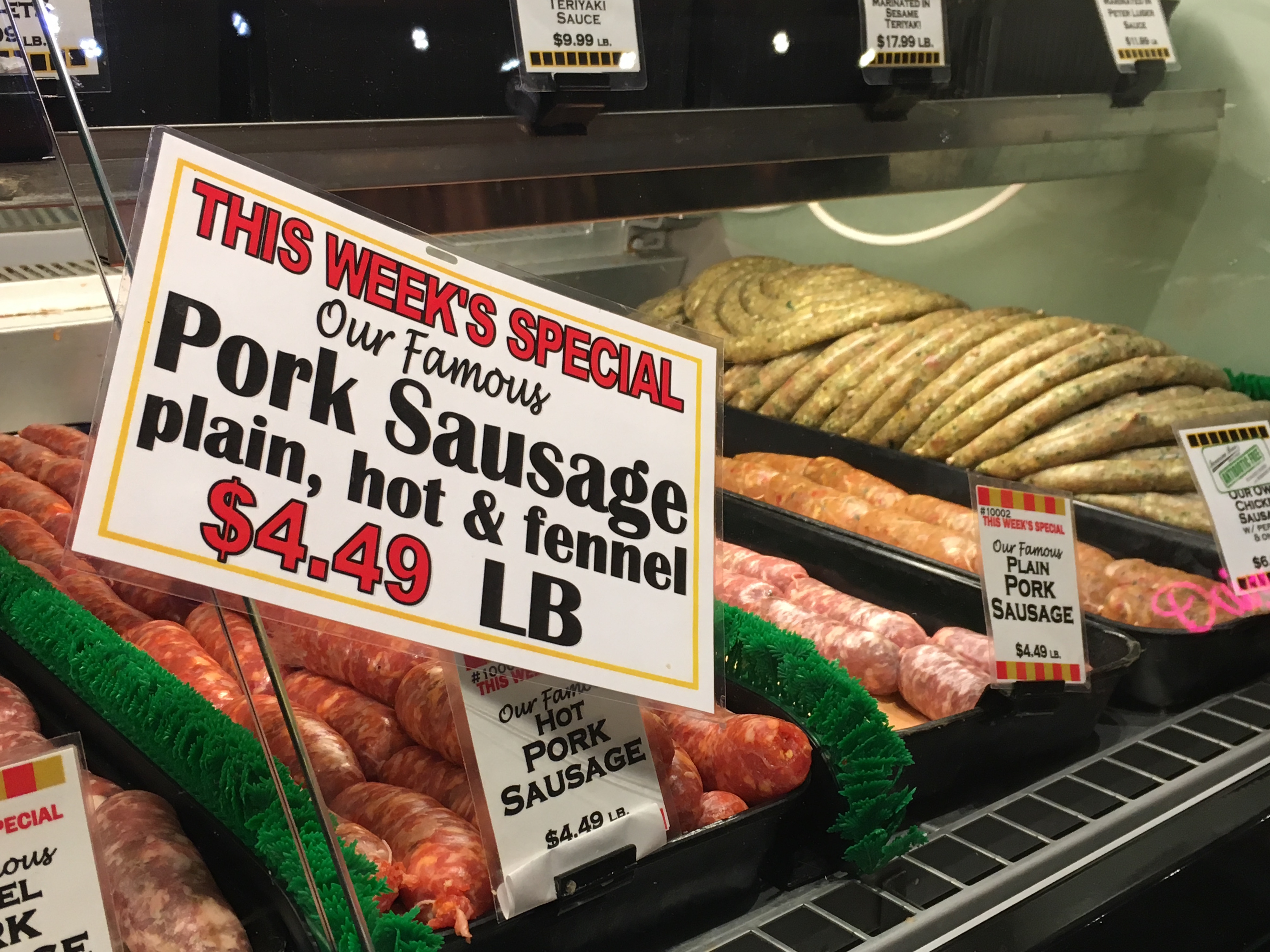 The Maspeth shop is now the smallest of the four Iavarone markets, Joe Iavarone said. The New Hyde Park store opened at 1538 Union Turnpike in the Lake Success Shopping Center in 1991 and later expanded.
The largest store, in Wantagh, opened in 2004, and another market opened in Woodbury in 2009.
Today, Joe and three of his cousins manage three of the stores, while John Iavarone oversees entire the Iavarone Bros. operation as CEO. The Woodbury store is run by close family friends, Joe Iavarone said.
"We understand, we do everything for the greater good, and we're proud to carry on a business that our great-grandfather started," Joe Iavarone said.
Nearly everything sold at Iavarone Bros. stores is made fresh, Joe Iavarone said. They also sell imported speciality products from countries such as Italy, France and Greece.
The sausages that made Pasquale Iavarone famous are still some of the most popular items, Joe said, but lighter, healthier versions of Italian classics have become more popular in recent years.
"In this day and age we're doing more and more catering and prepared foods, because a lot of people are too busy to sit down and cook themselves," Joe Iavarone said.
Jerry Baldassaro, president of the Greater New Hyde Park Chamber of Commerce, said the Iavarones' New Hyde Park market has become a "destination" store that's "almost synonymous with gourmet."
The emphasis on the quality of their goods, combined with their strong family ties, have sustained the Iavarones' shops well for nine decades, a major milestone for any business, Baldassaro said.
"It's definitely a matter of pride," he said. "They've put their name on it, they want to make sure it's the best that it can be."