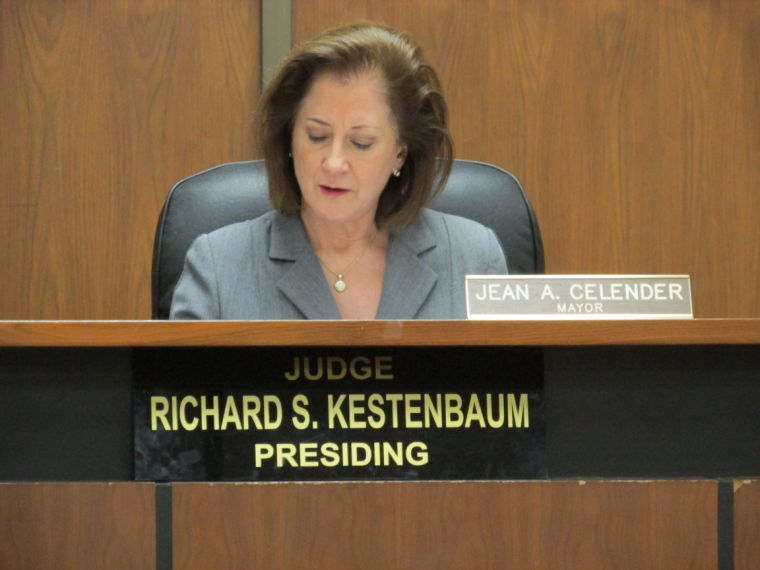 Village of Great Neck Plaza officials have taken steps toward amending its village code to include provisions and regulations for automated parking garages.
At last Wednesday's Board of Trustees meeting, the board discussed what requirements should be included in the law regarding the construction and use of such garages.
"It's a new thing for this village. It's a new thing for Nassau County," Great Neck Plaza Mayor Jean Celender said. "And so we need to amend our village code to provide provisions for it."
Automated garages use computers, cameras and sensors to mechanically move a car and park it in an empty spot. There are currently no provisions in the village code regarding automated parking garages.
The developer of a proposed 61-unit apartment complex at 15 Bond St., Effie Namdar, is looking to construct an underground automated parking garage for residents of the building, which Celender said is one of the reasons the village is looking to amend its code.
She said underground automated parking garages can present a more viable option for developers given the "price of land" and the village's parking spot requirements for residential buildings.
Celender said village officials would do more research into allowing these types of parking systems to make sure the village was "doing it right by the village and our residents and we consider all effects of this."
Village Attorney Richard Gabriele said the village should consider limiting the construction and use of automated parking garages to residential buildings, at least for the early stages of the law's existence.
"One reason for that being that in commercial retail uses you're going to have a lot more people that are unfamiliar with using it and customers, clients come in, whereas in a residential building, generally it's going to be used by the residents of the building," Gabriele said. "There will be a lot less problems to deal with at least as we initially try to come up with the best system we have for regular buildings."
Wherever the automated garages operate, he said, the village should also consider setting a time period where there is a required on-site garage attendant to help residents learn how to use the system.
Gabriele also said the village should look at how people who don't live in the residential buildings, such as guests visiting friends or family, would know how to use the automated parking system.
Trustee Gerald Schneiderman suggested that if the village decides to require an on-site garage attendant for a limited period of time, that attendant could also teach the superintendent of the building how to work the system.
The superintendent, Schneiderman said, can then assist new tenants who are not familiar with how it operates.
The board voted to delay a decision on the code amendment to seek more information on automated parking garages.
The next board meeting is on Jan. 18.