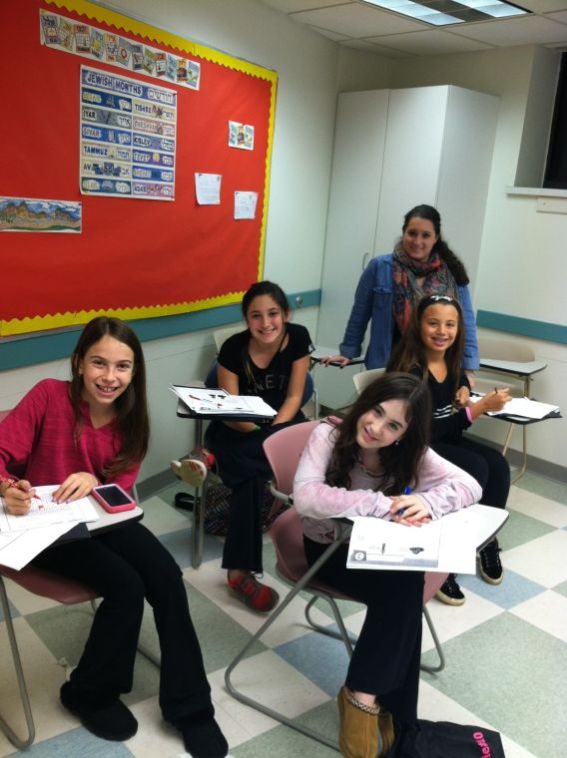 Temple Sinai of Roslyn is offering a wide variety of options for religious school students in the 2013/2014 school year, in order to accommodate families' increasingly busy schedules. With several new programs added this year, including at-home, small group tutorials, and more electives for middle school children, the temple hopes to attract and engage families who find flexibility, as well as a top notch religious education, to be important in choosing a Hebrew school for their children.  
The traditional options for religious school at Temple Sinai include:
For Grades K-2, a choice of a weekly class on Tuesday or Wednesday afternoon.
For Grade 3, a choice of a weekly class on Monday, Tuesday or Wednesday afternoon.
For Grades 4-6, a twice weekly class on Mondays/Wednesdays or Tuesdays/Thursdays.
For Grade 7, a weekly class on Monday evenings.
Additionally, Temple Sinai offers the following options:
Children in grades 3-6 can elect to participate in the temple's Kavod program, a specialized program with a greater focus on Hebrew language instead of the traditional program.
Children in grades 4-6 can opt for the temple's popular Hevra program, a weekly religious school class paired with family workshops and other family events and programs that earn students points toward a required number by the end of the school year.
For fifth-graders, the temple offers a new pioneering curriculum that includes a weekly, two-hour afternoon camp-style program supplemented with a more flexible, shorter period of Hebrew study in small groups with more scheduling options (small group tutorials).
Seventh grade Monday evening classes will alternate a wide variety of electives with core courses on a quarterly basis.
All religious school students can attend an Ulpan-Hebrew language and prayer tutorial session before the start of Hebrew school Monday through Thursday.
B'nei Mitzvah preparation, Hebrew tutorials and community worship experiences are an essential part of all Hebrew school programs at Temple Sinai. Family involvement is not only welcomed, but encouraged. Parents are welcome to join their children in the new community T'fillah introduced this year (before dismissal on Tuesdays and Wednesdays).  
"A Jewish learning environment that works well is one that is meaningful, exciting and allows for the diversity of each child to shine through. It is this idea that inspired Temple Sinai to create new programs within the religious school that meet the changing needs of our families… families that are busy but still value the high quality Jewish learning experience the temple offers," said Cantor-Educator Elena Schwartz.  
The new fifth grade option for one-hour, small-group tutorials has already become popular within the religious school. 
"As the parent of three children, each with crazy, after-school schedules, I was happy to hear about the temple's small-group tutorial option," said one Hebrew school parent. "Temple Sinai worked with me to replace one of the required weekly Hebrew school classes at the temple with an in-home option, where one of the fabulous teachers from the religious school works with my child and a few of his friends in the comfort, privacy and convenience of our own environment."