Noah Benjamin Reisman, a native of Port Washington who assisted presidential candidate Hillary Clinton in the 2016 election, has died.
Reisman, whose family says he died "following a tragic accident," was 26.
Born on May 22, 1994 to Steve and Elizabeth Reisman, the young Reisman attended Carrie Palmer Weber Middle School and went on to serve as as captain of the debate team at Schreiber High School, finishing second in the New York State Debate Championship. He also served as a student representative on the Port Washington Board of Education in his senior year, just before graduating in 2012.
In 2016, Reisman graduated from Dartmouth College with a degree in government. During his senior year, he began serving on the advance team for Clinton, and eventually reached a position as advance motorcade lead.
Following the election, Reisman traveled to Israel, Jordan, and countries throughout Asia. He then returned to Manhattan to work as a paralegal at the law firm Morrison & Foerster LLP, in its capital markets group. He then attended the George Washington University Law School for one year, where he made the school's Law Review. He then transferred to Columbia Law School, where he was selected as a member of the Columbia Journal of Transnational Law.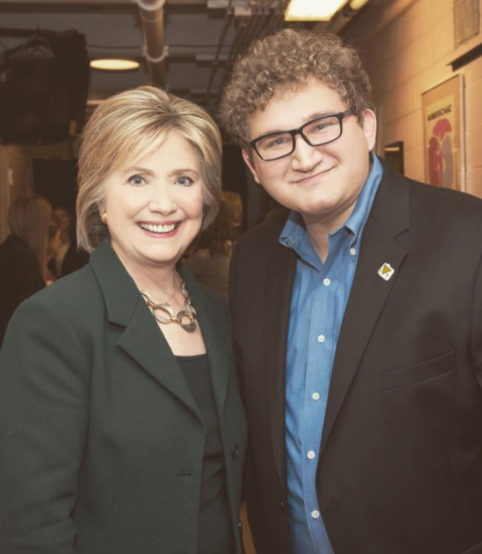 Port Washington school board President Nora Johnson paid tribute to Reisman at the board's meeting on Tuesday night.
"He was a wonderful young man who was loved by everyone who had the privilege of knowing him," Johnson said. "While at Schreiber, Noah served as a student representative on the board so some of us knew him, which is typical of him. He was involved, he was a doer. He was outgoing, brilliant, incredibly kind, and committed to making the world a better place during his very short 26 years, and he actually did make the world a better place. Our hearts go out to his family and friends. May his life be a blessing."
Reisman's former colleague and friend Ian Mellul recalled him in a Medium post, remembering when the two of them transported the Clintons to their polling place in upstate Chappaqua on Election Day in 2016.
"'Significant' does not even come close to describing his presence in a room," Mellul wrote. "From his eye contact to his gentle, warm greetings, Noah always made you feel like you were the only person in the room."
Following his funeral two weeks ago, at which his family says Bill and Hillary Clinton were present, Reisman was buried at Mt. Ararat Cemetery in Lindenhurst and is survived by his parents, brother Sam, sister Rachel, his grandparents, and various relatives.
The family asks those who would like to honor Reisman's memory to make a donation to the Noah Benjamin Reisman Foundation, which supports the values that Reisman embraced, including racial justice, educational equity, and helping those in need. Donations can be made to: The Noah Benjamin Reisman Foundation Inc.c/o Katten Muchin Rosenman LLP, attn: Lorissa Garcia, 525 W. Monroe Street, Chicago, IL 60661, or online at www.noahbenjaminreismanfoundation.org.
If anyone would like to share a memory, the family encourages emails to [email protected]. Those who wish to participate in a Zoom memorial on Oct. 25 are encouraged to RSVP on Facebook to the event named "Friends Remembering Noah."