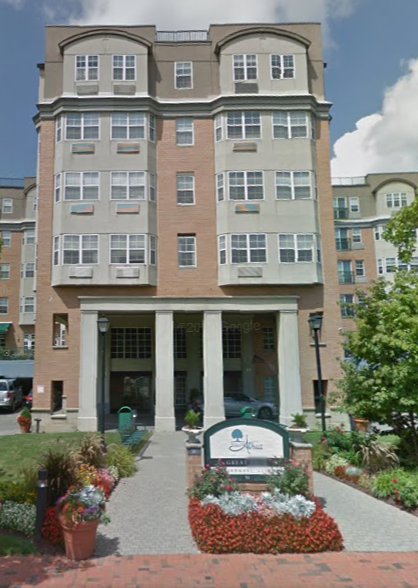 Officials of the Atria Great Neck senior living community will have to appear in front of the Great Neck Plaza Board of Zoning Appeals to seek two variances to convert its second floor into a memory-care facility after it was discovered that some rooms in the building were not constructed in compliance with village code.
Michael Waleryszak, the development planning director for Atria, said at last Wednesday's Great Neck Plaza Board of Trustees meeting that the Atria was not involved in the  development and construction of the building in 1998.
"We honestly don't understand how this happened. We learned this when it was brought to our attention," Waleryszak said. "We thought this building was fully in compliance and we purchased it that way. We have the original plan, it was built to the original plan."
Atria Great Neck, which is located at 51 Great Neck Road, is seeking to modify its current conditional-use permit to allow for renovations for the proposed memory-care facility for patients with Alzheimer's, dementia and other mental health conditions.
Jim Culpepper, an architect for the project, said there were currently 42 nonconforming units within the building, but construction would change four of the units into conforming rooms.
Rooms in specialized senior housing apartments are required to be 390 square feet, according to village code.
Waleryszak said apartments on the first, third, fourth and floors do not conform with village code by about 20 square feet, which is the first variance Atria is seeking.
"The second variance would address the size of the memory-care apartments that would be added to the community's second floor during the proposed renovation, which range in size from 220 square feet to 495 square feet, depending on whether they are single or double occupancy," he said.
Waleryszak said village code does not address room sizes for "specialized memory care, which are typically not as large as independent living or assisted living apartments."
"With a focus on keeping residents active, social and engaged in community life, plans for Atria Great Neck's life guidance memory care neighborhood call for nearly 3,000 square feet of interior common space and over 1,000 square feet of exterior common space," he said. "These spaces would be secured and self-contained on the building's second floor."
Andrea Tsoukalas, an attorney representing Atria, said that the size of the apartments in Atria's proposal exceeds state health department requirements.
Tsoukalas said a one-bedroom apartment must be at least 85 square feet, while a two-bedroom apartment must be at least 140 square feet.
Waleryszak said that Atria Great Neck needs a license to operate the memory-care facility, and state officials would look at the property to ensure it meets the requirements before granting the license.
Village Attorney Richard Gabriele said he wanted to see some form of evidence that smaller rooms are beneficial for memory-loss facilities.
Atria Great Neck officials are expected to appear in front of the zoning board on Nov. 9.