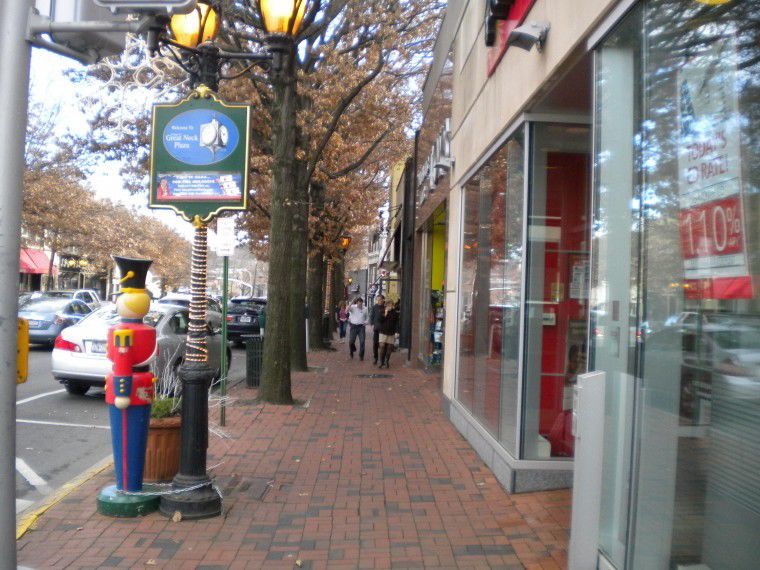 The Great Neck Plaza Business Improvement District is offering shoppers in the Plaza the opportunity to win a one-night stay in New York City, theater tickets and a meal at a restaurant of their choosing.
The BID has begun a holiday promotion in which patrons of Great Neck Plaza retail stores and food establishments can submit an original or copy of a receipt and get entered into a sweepstakes to win various prizes. The promotion runs until Dec. 24.
"The whole idea of it is to provide an incentive for people to come shopping in Great Neck during the holiday season," said Ron Edelson, the BID's executive director. "It's an incentive to come in to town and see what our stores have to offer."
The grand prize winner will receive a one-night stay at the Manhattan NYC Hotel, two theater tickets for a production of the winner's choosing, up to $150 per ticket, and a dinner allowance of $150 to a restaurant of the winner's choosing.
Additional prizes that shoppers in the Plaza can win are "A Day of Beauty" at Aura Salon, a designer handbag from Linda Silver Designs, a one-night stay at the Andrew Hotel, a $70 gift certificate to Muse Paintbar or a $100 gift certificate to Camp & Campus.
Edelson said the sweepstakes is intended to bring in shoppers from other areas as well as from the Great Neck peninsula.
"It's hopefully going to attract some new shoppers in to town to have them experience maybe something they haven't experienced before in terms of the stores we have," he said. "If they come here once, hopefully they come for a second, third or fourth time."
Edelson said the BID has been reaching out to different organizations and businesses, such as teachers groups and Northwell Health, to offer their employees holiday shopping deals.
The BID, he said, will  send direct mailers about the promotion to office buildings and the community.
"We want to make a direct approach to them to invite them in," Edelson said. "Just because you work in an office building in town doesn't mean you've had the opportunity to shop in town."
He said the BID would  advertise the promotion on Long Island and in Queens through newspapers and radio.
While the sweepstakes is meant to help merchants compete with department stores and Internet shopping, Edelson said some of the responsibility is on store owners to build  an online presence and have their own promotions.
He said that big stores across the country, like Sports Authority, Macy's and Wal-Mart, are closing locations, so the key is to create a memorable experience for patrons shopping locally.
Edelson said that although the BID can't directly set up a website or start a social media campaign for a business in the Plaza, it is always willing to help direct businesses to professionals in the field.
"We know where to send them to get the assistance they need to do it," he said. "When some of our merchants have put together social media campaigns and ask for comment, we give them our feedback and show them where they could tweak it."
"A bunch of merchants do reach out to us," Edelson added. "We would like them all to reach out to us."
Plaza shoppers can mail their receipts to "Great Neck Plaza BID Sale-ing Sweepstakes," 5 Bond St., Great Neck Plaza, NY 11021.
Shoppers can also submit their receipts via email to [email protected] or by dropping them off at the BID office at 5 Bond St.
The grand prize winner has between Jan. 3, 2017, and Aug. 31, 2017, to schedule his or her stay in the city.