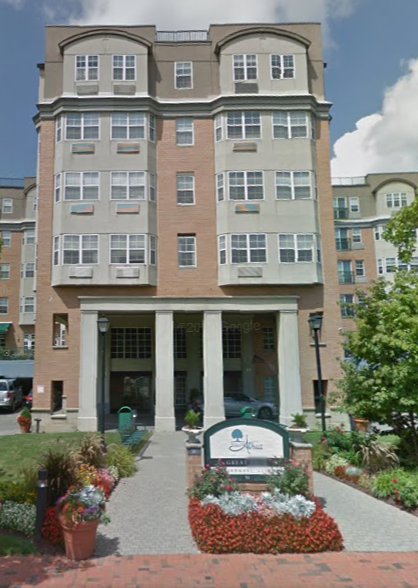 The Great Neck Plaza zoning board on Monday granted the Atria Great Neck senior living community the two variances it was seeking to convert its second floor into a memory-care facility for patients with dementia and Alzheimer's.
Representatives from Atria first appeared before the village's Board of Trustees in August to modify its conditional-use permit to convert its second floor into a memory-care facility, but it was discovered that some rooms in the building were not constructed in compliance with village code.
Andrea Tsoukalas, an attorney representing Atria, said the building was constructed by Middle Neck Associates LLC between 1997 and 1999, and the certificate of occupancy was given by the village in 2000.
When Atria purchased the property in May 2011, Tsoukalas said, it was unknown that some of the rooms were not constructed to village code by the previous owner.
Rooms in specialized senior housing apartments are required to be 390 square feet, according to village code.
Tsoukalas said the average deficiency of the unit sizes was about 21 square feet.
The two variances Atria was seeking related to 21 single-occupancy units in the proposed memory-care facility, and 27 nonconforming units on the building's other four floors.
Tsoukalas said she reviewed the village's record and did not see any reasoning given for the minimum square footage for a senior housing room that was approved.
 She said that the size of the apartments in Atria's proposal exceeds state Health Department requirements.
Tsoukalas said a one-bedroom apartment must be at least 85 square feet, while a two-bedroom apartment must be at least 140 square feet.
David Troxel, a dementia care consultant from Sacramento who has worked with Atria for the past eight years, said there is no study that directly identifies the correct amount of space a memory-care unit needs, but various sources, including the Alzheimer's Association Campaign for Quality Care, place a "strong emphasis" on communal space.
Troxel said that Atria's proposal provides about 30 percent of its second floor for a common area for residents.
"I hope this will be a tremendous source of pride for the community," he said. "As I understand there is not dedicated memory care in Great Neck right now, so I think this will be a wonderful community for your residents and family members."
Ryan Sprau, the senior vice president of operations and process management for Atria, said the senior living community is in the process of applying for a state license to operate the memory-care facility, and until it receives that license, it cannot open.
After construction is completed, Sprau said, the state performs an on-site review of the property to ensure it conforms with its standards.
Although the zoning board unanimously approved the variances, the village attorney, Richard Gabriele, said the board would need to issue a final decision.
Gabriele said the zoning board will meet again on Dec. 7 at 7:30 p.m., 30 minutes before the Board of Trustees meeting, where Atria will return for its application to modify its conditional-use permit, to finalize the decision.
Atria will then appear in front of the Board of Trustees immediately after, he said.